Join us for the Right2Breathe Online Car Show - a fundrasing event to benefit the Right2Breathe online patient support group.
About this event
This is our first VIRTUAL Car Show. By giving a simple donation of $10 or higher, you'll be entered in the Virtual show. The process is very simple.
First - Purchase a "VIRTUAL Ticket" - which will serve as your entry for the virtual car show.
Second - When you're finished, you'll receive an email with a "Transaction ID" number. Save that number - as you'll need it in step 3....
Third - Send an email to CarShow@Right2Breathe.org. Make sure to attach your favorite picture of your vehicle, and make sure to write that transaction number in the email.
Finally - Once we receive your entry, we will publish the picture on our Virtual Car Show Photo Gallery on the Right2Breathe Virtual Car Show Event page - email you back, and let you know your entry is LIVE.
At that point, visit the page, and share the link with your friends across the globe - to get them to vote. We're giving away a lot of cool gifts to winners including:
$50 Summit Racing Equipment Gift Card
Summit Racing Equipment tool bag
Summit Racing Equipment Cooler Beverage Mug
Lucas Oil Slick Mist Auto Detailer Spray
POR-15 rust treatment kit
100% of ALL donations and "VIRTUAL CAR SHOW" entry fees support our Pulmonary Chat - so we can expand the program to provide vital resources to respiratory disease patients and caregivers . All cars are welcome. Race Cars, Hot Rods, Street Rods, Rat Rods, Muscle Cars, Exotics...you name it! Fan vote will determine winners.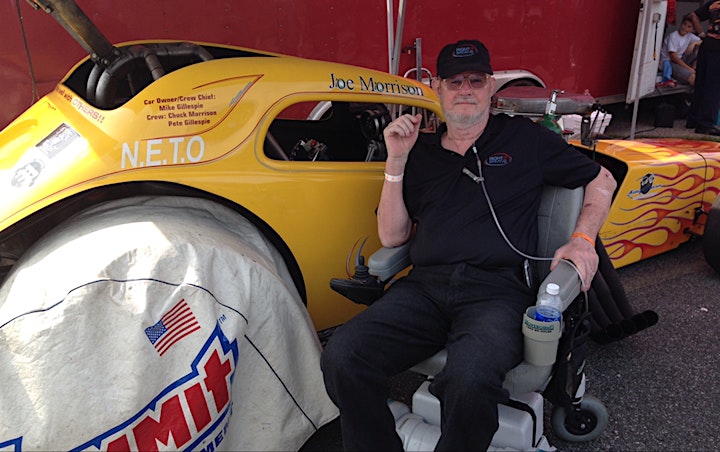 Organizer of Right2Breathe "Virtual" Car Show
Right2Breathe® is a 501(c)(3) nonprofit with a mission to provide Education, Awareness, Free Screening, and Resources for people who are currently diagnosed or at higher risk of being diagnosed with respiratory disease. We believe that Everybody has a Right2Breathe.
Right2Breathe was founded on the powerful idea that people can overcome difficult obstacles when they allow their passions in life to inspire them. The old adage, "When you do what you love, you don't work a day in your life" applies to much more than just one's career choices. We believe that the world is a better place when people use their gifts and talents to follow their dreams. Our mission is to inspire, educate, and empower people living with lung disease to rekindle the fire for their passions while providing the information necessary for them to take action. This will help them renew their commitment to their own wellness while inspiring other members of the respiratory patient community. In addition to the patient community, we provide education for caregivers who support them and the clinicians who treat people living with respiratory disease. 
We achieve our mission through Lung Health initiatives, multiple outreach and educational programs.