Sales Have Ended
Ticket sales have ended
Ticket sales for this event have ended. To inquire about the availability of seats, contact jasonb@bccf.org.
Sales Have Ended
Ticket sales have ended
Ticket sales for this event have ended. To inquire about the availability of seats, contact jasonb@bccf.org.
Description
As the U.S. Supreme Court takes up a landmark organized labor case (Janus vs. AFSCME) that could have far-reaching implications for public sector workers, a panel of experts will discuss the issue at an event entitled "Right-to-Work, or Right-to-Work-for-less?"
There are 28 states with Right-to-Work laws. Most (18) Right-to-Work states passed their laws in the 1940s and 1950s. There has been a recent resurgence, with seven states adopting such laws since 2012. Right-to-work laws prohibit union security agreements between companies and workers' unions. Under these laws, employees in unionized workplaces may not be compelled to join a union, nor compelled to pay for any part of the cost of union representation, while generally receiving the same benefits as union members who do contribute.
The Economic Policy Institute found that wages in right-to-work states are 3.2% lower than those in non-RTW states, but the W. E. Upjohn Institute for Employment Research has found that studies on the effects of right-to-work laws "abound" but are not "consistent."
This topic will be explored at Berks County Community Foundation's next "Consider It" program.
State Sen. Judy Schwank and Berks County Commissioners Chairman Christian Leinbach are co-chairs of this nonpartisan program, which is designed to promote thoughtful discussion of divisive local and national issues while maintaining a level of civility among participants.
The next Consider It Dinner will take place Tuesday, April 3, 2018, at 5 p.m. at the DoubleTree by Hilton Reading, 701 Penn St., Reading, Pa.
For $10, each ticket includes dinner, the panel discussion, and opportunities to submit questions to further the conversation among panelists.

A conversation on this issue will feature:
Stanley T. Greer, Senior Research Associate, National Institute for Labor Relations Research. Greer holds a bachelor's degree from Georgetown University in Washington, D.C., and a master's degree from the University of Pittsburgh. He regularly blogs, prepares fact sheets, and writes articles on issues related to compulsory unionism and Right to Work laws. He lives in Fairfax, Va., with his wife, Carol, and five of their six children. The other is away at college.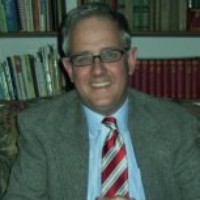 Stephen Herzenberg, Executive Director, Keystone Research Center, a Pennsylvania-based, independent, nonpartisan economic research and policy organization, which also houses the Pennsylvania Budget and Policy Center. Dr. Herzenberg holds a Ph.D. in economics from MIT. His research has focused on the U.S. and global auto industry, the rise of the service-dominated new economy, the challenges unions face adapting to the new economy, workforce development, and economic development. Before joining Keystone, Herzenberg taught at Rutgers University and worked at the U.S. Congressional Office of Technology Assessment and the U.S. Department of Labor (USDOL). At USDOL, he served as assistant to the chief negotiator of the labor side agreement to the North American Free Trade Agreement.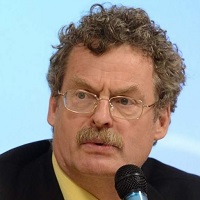 Karin Mallett, WFMZ TV anchor and reporter. She returns as the moderator for the fifth installment in our series. She has been with 69 News since 2003. She's been on the front lines of stories not only in Berks County and the Lehigh Valley but across the country. While with WFMZ, Karin helped develop two franchises: the Emmy Award-nominated "Crime Alert: Cold Case Files" and her popular travel series "One Tank Trip." In 2005, Karin was honored with an Associated Press award for her coverage of the aftermath of Hurricane Katrina. Her series, "Convoy of Hope," followed a group of men from Berks County as they made their way to Louisiana and Mississippi with truckloads of donations.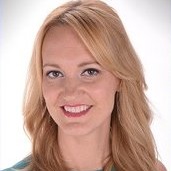 Robert "Bob O" Orzechowski, expert on human resources issues. Bob has more than 40 years of increasing responsibility and varied experience in high-tech contracting and health care. For the past 27 years, Bob has worked in all aspects of medical practice management and consulting for various private groups, primarily as Chief Operating Officer for private hematology and medical oncology practices. Currently, he is COO for Lancaster Cancer Center, Ltd. He has authored numerous articles and presented to audiences nationally and internationally on business, HR, and management topics. Bob is the founder and Past President of both state and national hematology-oncology management organizations. Bob has been a member of the Berks County chapter of the Society for Human Resource Management for more than 30 years, held all officer positions multiple times, including serving as President twice, and instructs in the chapter's professional certification study groups. Bob was also an adjunct instructor at local colleges for two decades, teaching business, management, and HR college credit courses. He received his bachelor's degree from Penn State University and his MBA from Fairleigh Dickinson University.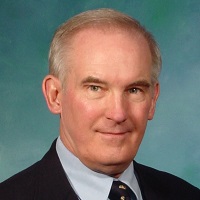 Karmella Sams, Business Agent, Service Employees International Union (SEIU), Local 668. Born in Philadelphia, Karmella's parents both worked in union positions -- her father as a Philadelphia Police Detective and her mother for the City of Philadelphia Department of Human Services. Karmella worked for the Commonwealth of Pennsylvania Department of Human Services for nine years as an Income Maintenance Caseworker. She previously worked for Corrections, the Philadelphia Shelter System, helping those with drug and alcohol dependency. Prior to that, she was employed by the IRS and the U.S. Navy. Over the years, Karmella has held numerous leadership positions in unions. In 2016, she was hired by the SEIU.