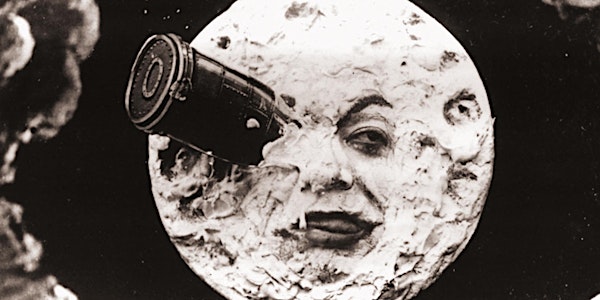 Right in the Eye:
ALL AGES
A live concert performed to the silent films of George Mieles.
A live concert performed to the silent films of George Méliès. – 1938) considered to be one of the inventors of
When and where
Location
The Smith Opera House 82 Seneca St. Geneva, NY 14456
About this event
George Méliès (1861 – 1938) is considered to be one of the inventors of cinematography. This live performance , the musical brainchild of Jean-François Alcoléa, is a magical show where a multi-layered, evocative and intricate score complements and interprets the silent films. A trio of virtuosic musicians are almost a show in themselves, as they conjure music from an extraordinary array of instruments: basics like piano, percussion and guitar; fantastic oddities like the aquaphone (ocean harp), theremin and melodica; and mundane objects like stemware, circular saws, and even plastic take-out lids. The mesmerizing score and panoply of unexpected sound expertly evokes the technical wizardry, hilarity, and stream of invention bequeathed to cinema by Méliès.
"An exuberant mixed-media feast full of experimental verve." The Fountain, Edinburgh Fringe Festival
"A magical hour where films, lighting and music weave a rich tapestry. A unique experience that goes way beyond merely watching very old movies. SG Fringe, Edinburgh
"It is at once inventive, elegant, and moving … right to the core!" Chronique Festival Avignon
Box Office, Tickets, and Seating
This show will be seated general admission- first come, first served.
The Smith's box office will be open for in person of over the phone sales Tuesday-Friday from 10am-4pm. Online tickets can be purchased at any time. The Smith is no longer mailing tickets or offering will call. All over the phone or online purchases will receive a digital ticket sent to your email. You must have a valid email to purchase tickets for this event, your email will not be used for marketing purposes.