Description
---
Already Registered?
The webinar will start on August 22, at 11:30 a.m. EDT
When it's time, click here to join the webinar:
---
Now more than ever, accuracy in IV compounding—in addition to the sterility and contamination focus of the USP Chapter 797 standard—is pivotal to hospital pharmacies improving patient safety and managing risk.
Join our industry experts to learn how technology, including IV workflow, can be integrated into the cleanroom to support the mission of patient safety in your compounding operation.
In this session, you will learn:

The importance of "accuracy" in addition to "sterility" in IV compounding and compliance practices

Common misconceptions regarding state and federal compounding standards and regulations

Considerations for adopting technology—including IV workflow—to drive enhanced patient safety, accuracy, and compliance
---
Featured Speakers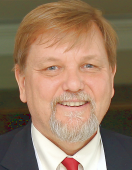 Eric S. Kastango, MBA, BSPharm, FASHP
President/CEO
Clinical IQ, LLC and CriticalPoint, LLC
Eric is president of Clinical IQ, a health care consulting firm, and CriticalPoint, a web-based education company.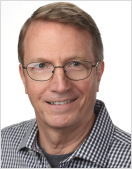 John Barickman, MBA, BSPharm, FASHP
Senior Pharmacist Consultant
IV Solutions, Omnicell Inc.
John is a consultant for Omnicell's line of compounding IV automation products and the Section Chair of ASHP's Section Advisory Group on Operations and Automation.
Sponsored by Wolters Kluwer/Pharmacy OneSource and Omnicell