Right Angle Canyon Moreno Shale Wildflower Tour
Description
An informal wildflower tour of the Moreno Shale at Right Angle Canyon in southern Panoche Hills in western Fresno County.
The Moreno Shale is acidic, gypsiferous, saline, marine shale within the San Joaquin Desert that supports unique annual plant communities that include the local endemic species Amsinckia furcata (forked fiddleneck), Eriogonum vestitum (Idria buckwheat), and Eriogonum nudum var. indictum (protruding buckwheat). Other common annual plant species on the Moreno Shale include Phacelia tanacetifolia (tansy leafed phacelia), Malacothrix floccifera (woolly dandelion), Layia platyglossa (coastal tidytips), and Eschscholzia lemmonii (Lemmon's poppy). High shrink-swell (vertic) clay soils that are derived from the Moreno Shale support yet other unusual and rare annual plant species of the San Joaquin Desert including Lepidium jaredii ssp. album (Jared's pepper grass), Madia radiata (golden madia), Deinandra halliana (Hall's tarplant), and Caulanthus anceps (Lemmon's mustard).
Event attendees will meet at the Apricot Tree Restaurant parking lot (Lat. 36.639190, Lon. -120.625592) at 9AM on Sunday, March 12 (REMINDER: DAYLIGHT SAVINGS IS MARCH 12). After a brief orientation, we will caravan about 2.5 miles west to the 2WD parking area. Those in 2WD vehicles will need to consolidate into 4WD vehicles to travel the other 3.5 miles of unimproved dirt road west to the tour site. Attendees should bring all items they need for the tour with them - food, water, sun protection, etc.. There are no restroom facilities at the parking area, but there are bushes for cover. Since this is a large group event, please do not bring dogs (service dogs excepted).
The tour is informal. A printed site description, map, and wildflower ID guide will be provided to each attendee. Attendees should feel free to hike at their own pace and enjoy the landscape and wildflowers. Myself and other botanists will be present amongst attendees to answer any plant species and ecology related questions. Attendees that did not independently drive to the site in a 4WD must coordinate with the vehicles they arrived to the site in for time of departure. Alternatively, those that arrived in a 4WD vehicle may hike the 3.5 miles east back to their 2WD vehicles. BLM will remain onsite until 6PM to ensure that all tour attendees exit back to their vehicles.
Significant rainfall within 2 days of the event will cancel due to the dirt road being muddy and impassable in that condition, even by 4WD.
Nearest lodging to the event is the Best Western Apricot Inn. Mercy Hot Springs Resort (Lat. 36.704595, Lon. -120.860331) has an established campground with running water. Free car (dry) camping is available on nearby BLM land at Panoche Hills and Tumey Hills. Recommended car (dry) camping is at Tumey Hills accessed via the BLM East Tumey access (Lat. 36.578643, Lon. -120.694320) off of Panoche Road and at Panoche Hills access via the BLM Panoche Access Road (just north of Mercey Hot Springs Resort; Lat. 36.712375, Lon. -120.862538) off of Little Panoche Road.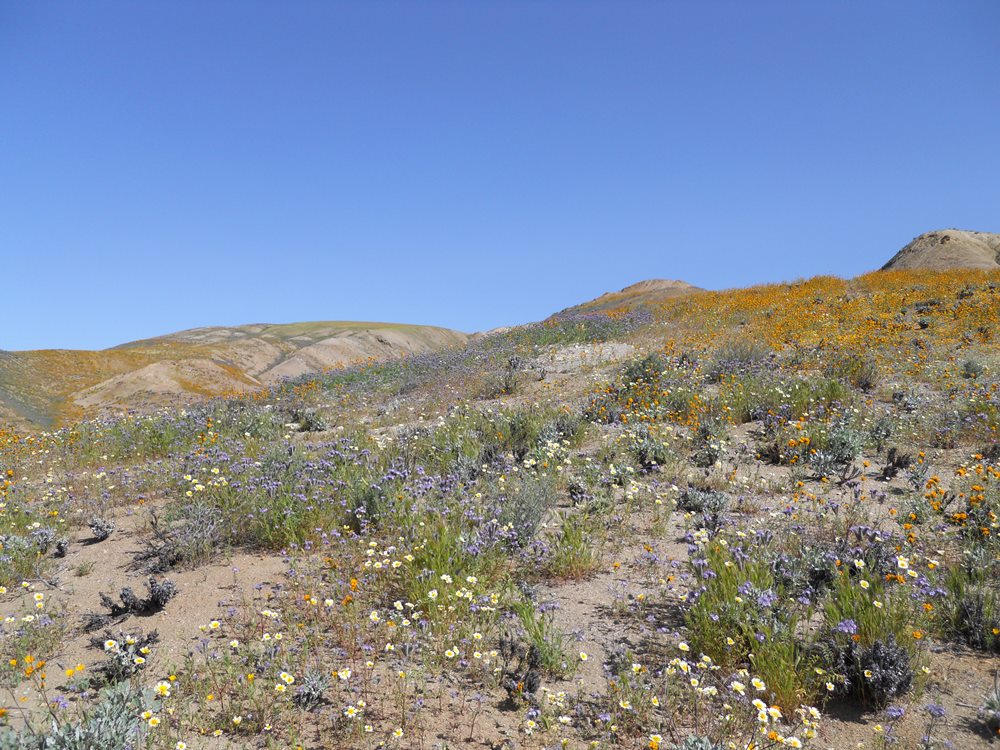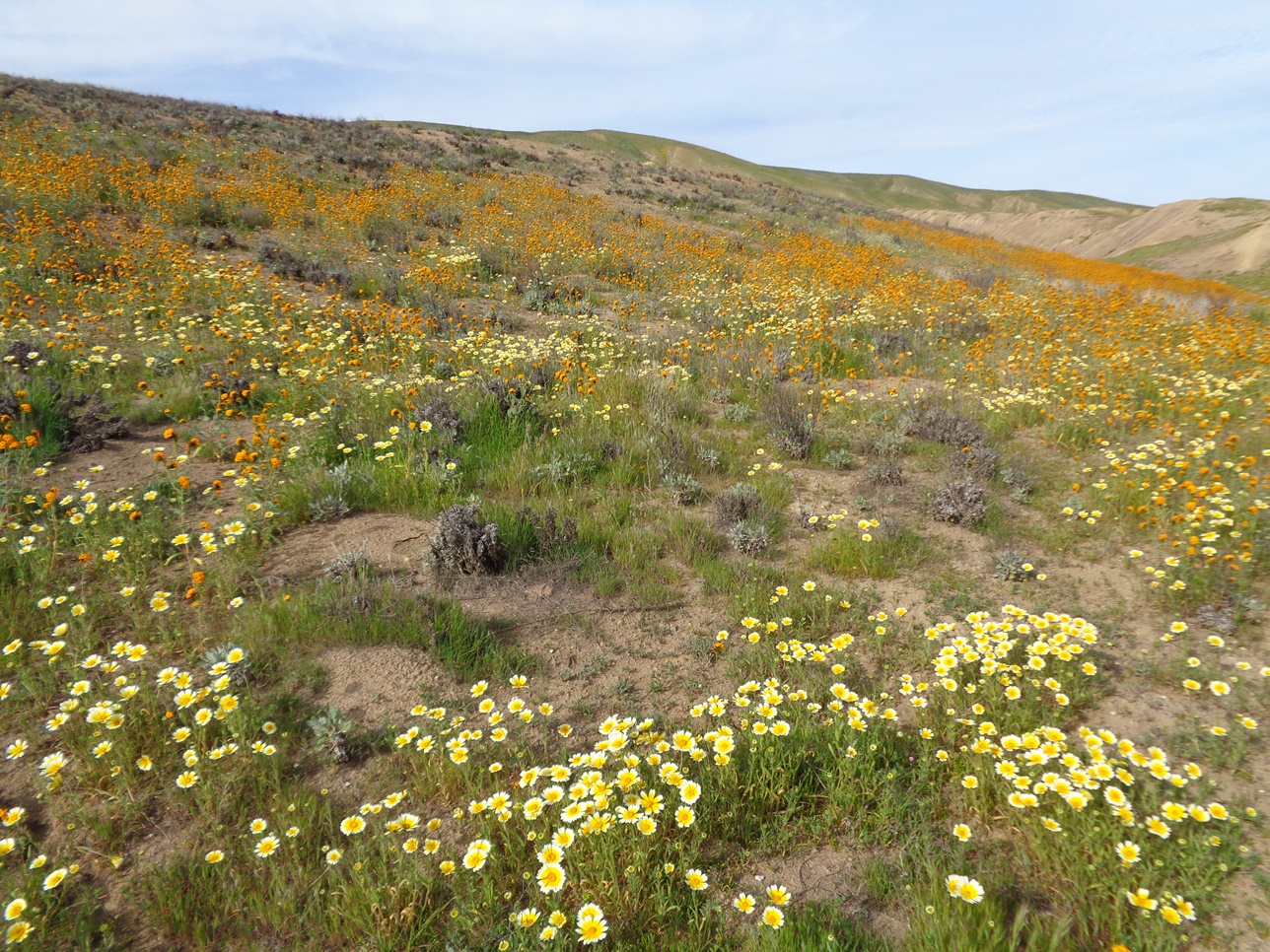 Date and Time
Location
Right Angle Canyon
Right Angle Canyon (Panoche Hills), western Fresno County, Lat. 36.625208, Lon. -120.694982
46290 W Panoche Rd
Firebaugh, CA 93622