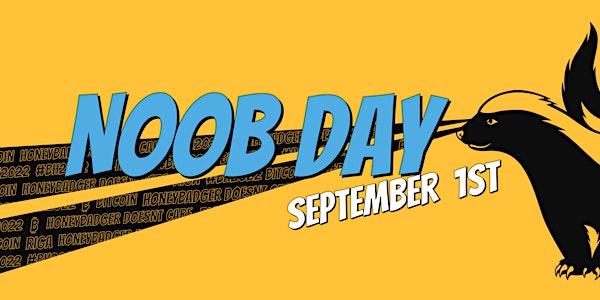 Riga Bitcoin Week: NOOB Day - Welcome to Bitcoin
Start Riga Bitcoin Week here! If you're curious about Bitcoin, have lots of questions, or would like to learn more - this is for you!
When and where
Location
OracleTang Space Doma laukums 2 LV-1050 Riga Latvia
About this event
Join us for the day to learn about Bitcoin - what it is, and why it matters. Bitcoiners from far and wide will share their knowledge and help you expand yours. Come and learn why Bitcoin is a tool of economic empowerment around the world (Anita Posch). How to protect and secure your bitcoin (Bitcoin Q+A). What Bitcoin is (WizardofAus and ProofofSteph). Curious paradoxes within Bitcoin (DerGigi). Bitcoin Cultures (Giacomo von Zucco). The link between Bitcoin knowledge .. and ownership (Knut Svanholm).