Riding Towards The Future; CO/WY Section of Society for Range Management
A young person perspective on Ranching in the future and what it is going to take to survive in it.
About this event
The Colorado and Wyoming Society for Range Management Sections have teamed up to host an amazing educational workshop event "Riding Toward the Future" in October this year at the Little America Hotel and Resort in Cheyenne, Wyoming.
Key speaker Dallas Mount, Ranch Management Consultant and owner of Ranching for Profit will share his world renown experience and insight on ranching principles and economics. Dallas has been teaching the Ranching for Profit school since 2012.
The agenda is also packed with a variety of young ranchers who will give their perspective on what it takes to get started in the ranching business and how to survive.
There is even an opportunity for high school and college students to compete in various range, ranching and ecology contests on the 23rd.
Tickets are on sale now at a SRM Member and Non-SRM Member price of $85 and $100 respectively, coffee, refreshments Lunch and our Awards Banquet Dinner on Thursday October 24 are included in your ticket Price! Tickets are also available for the Awards Banquet Dinner on Thursday for those not attending the General Session (10/24) at $25 apiece. Please join us in celebrating the year and each of our award winners. Regular ticket sales will end October 10th at 11:30 pm, so we can have an accurate head count for Lunch on Thursday and our Awards Banquet Dinner Thursday Oct, 24 night. Late tickets will start at 12:00 am October 11th at $125 and run through the Oct. 24th. Late Awards Banquet Dinner tickets may be available at $30 apiece while we have room left.
Stay tuned to our websites and Facebook pages for updates to our agenda: www.cssrm.org, www.wyomingrangelands.org and Facebook.
If you would like a booth space or would like to help sponsor the event in any way (Speaker, Break, Student activities, etc.) please contact us at cosec.srm@gmail.com. Limited booths available while they last.
If any special needs are need, please also contact us at cosec.srm@gmail.com and we will do our best to accommodate you.
We would like to thank Little America for working with us. Room reservations can be made by calling Toll-Free 800-445-6945, Direct 307-775-8400 or Little America's Website. Just mention that you are with the Society for Range Management for the group rate of $96.
Agenda
Wednesday (October 23)-Time-Room
Wyoming Section SRM Board Meeting/Business Meeting-9:00-10:30-Wyoming Room A
Colorado Section SRM Board Meeting/Business Meeting-8:15-10:30-Sheridan Room
2020 SRM Organization Meeting-10:30-12:00-Wyoming Room A/Sheridan Room
Lunch (On your own)-12:00-1:00-Wyoming Room A/Sheridan Room
2020 SRM Organization Meeting continued-1:00-6:30-Wyoming Room A/Sheridan Room
High School Youth Forum-3:00-4:00-Yellowstone Room
Extemporaneous Speaking (College Students)-4:00-5:00-Wind River Room B
Plant ID Professional - Amateur Challenge (Open to All)-5:00-6:00-Yellowstone Room
Thursday (October 24)-Time-Room
URME Professional -Amateur Challenge (Open to All)-7:00-8:00-Sheridan Room
Registration Opens-7:30-8:30-Yellowstone Room
Opening Remarks-CO/WY SRM Presidents-8:00-8:05-Grand Ballroom AD
Ranch Management Consultants: Dallas Mount;Ranching Economics-8:05-9:25
-Grand Ballroom AD
Break-9:25-9:40-Grand Ballroom AD
Ranch Management Consultants: Dallas Mount;Ranching Economics-9:40-11:30
-Grand Ballroom AD
Lunch -11:30-12:45-Wyoming Room
Becky Bolinger-Colorado Assistant State Climatologist-12:45-1:15-Grand Ballroom AD
Averi Reynolds-Young Professional Conclave - SRM-1:15-1:45-Grand Ballroom AD
Break-1:45-2:00-Grand Ballroom AD
Mark Goertel , Cheryl Newberry, Niels Hansen;Outcome Based Grazing(BLM)-2:00-2:30-Grand Ballroom AD
Jason Brengle;Partnership(USFS)-2:30-3:00-Grand Ballroom AD
Break-3:00-3:15-Grand Ballroom AD
Moderator Opening Set the Stage-3:15-3:20-Grand Ballroom AD
Young Producer Round Table: Askin Land & Livestock (Sage Askin), Caleigh Payne, Hanna Ranches INC (Maggie Hanna), Sims Cattle Company (Shanon Sims) , Flying Diamond Ranch(Will Johnson)-3:20-4:40-Grand Ballroom AD
Closing Comments-4:40-4:50-Grand Ballroom AD
Networking (Cash Bar)-4:50-5:30-Wyoming Room
Banquet Dinner-5:30-6:30-Wyoming Room
Awards Ceremony-6:30-TBD-Wyoming Room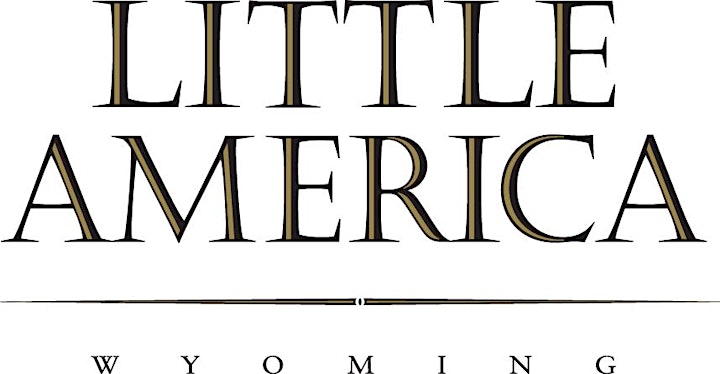 If you would like to get involved in the SRM 2020 National Meeting in Denver we will working on plans in the morning of the 23rd. Please join us, for more information please visit www.srm2020.org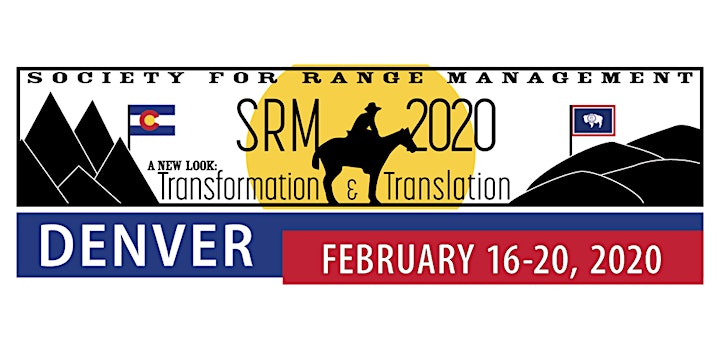 Organizer of Riding Towards The Future; CO/WY Section of Society for Range Management