Description
It's becoming increasingly popular for companies large and small alike to refocus their hiring efforts and establish a network of highly-skilled freelancers and contractors — all in a savvy effort to increase growth, productivity and revenue (while lowering costs!). Technology has made it easier for companies to tap into more diverse talent pools, and for individuals to work more independently outside the bounds of a full-time, permanent role.
But how do companies take the first steps toward hiring local freelancers and contractors? What do freelancers look for in a contract role? Join General Assembly and Hired for our panel of experts, who will address all your burning questions like: When​ is the right time​ to hire beyond full-time​? What positions make sense for freelancers and contractors? When would you take a freelance role over a full-time role? How do you identify and attract the right contracted talent? And finally, how do you make it all work? ​

Key takeaways include:
Creating a more streamlined and cost-effective contractor recruitment ​process
Leveraging Hired's intelligent talent matching platform to source and hire the most in-demand contractors in your area
Getting the most impact out of your temporary talent once they sign on for your project
Finding the best contract role as a freelancer
Learn how market your services as a freelancer
---
ERIC MULLER
Director of Technology
Presence, LLC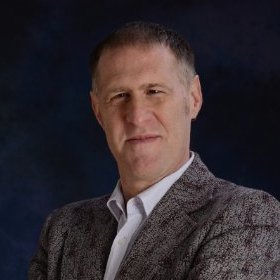 Eric Muller is Director of Technology at Presence. Eric has a background on both the client and agency side, having spent the first twelve years of his career working in the financial services industry at Wells Fargo Bank and Charles Schwab, and then moving on to Razorfish and the agency world in 2004. While at Razorfish Eric worked with brands such as Shutterfly, Intermec, and Genentech. Projects included a complete redesign and rebuild of the Pulte Homes website, including integration with an enterprise class CMS.
In 2009, Eric moved to Mekanism as Director of Technology, where he delivered a variety of award winning web sites and social media focused projects for clients such as Samsung Digital Imaging, eBay and the FastCompany Influence Project. In May of 2011, Eric joined Edelman and worked with Microsoft, Activision, Solar Reserve, VW, Nestle, Meltwater and Shell.
Eric has been with Presence PG since August of 2013, acting as a hands on technical leader. Client work has included a large financial services company and an on-online gaming company.
PAUL DEVINE
Vice President of Engineering
TaskRabbit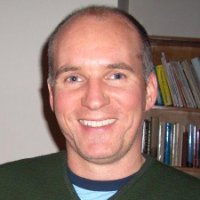 Paul is VP of Engineering at TaskRabbit. With 17 years experience building award-winning applications and sites, Paul has led teams of 10-100 engineers to build scalable, high-performance software that solved computing problems with deterministic throughput and latency. He has managed large engineering teams distributed in US, Sweden, Finland, India, Singapore, China and Japan.
Prior to TaskRabbit, Paul has held instrumental roles at Oracle, Bubble Motion and Say Media. Specialties include: Large scale computing, Java, in memory databases, virtualization, cloud computing, deterministic performance, agile product development.
AVRIEL O'CONNOR
UX Designer
Freelance & General Assembly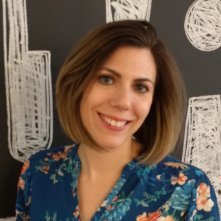 Avriel is a User Experience Designer with a background in Psychology and a life-long interest in computers and technology. She started her professional career in Chicago as a therapist working with families in foster care and running trauma groups for teens and adults. During her time as a therapist she started learning html/css and got interested in the creative processes behind applications and websites. She has found User Experience Design to be a great way to merge her two passions.
After taking a UX immersive course in Chicago she began working for Sears in their Integrated Retail Labs designing applications that brought the online shopping experience into brick & mortar stores. Most recently she worked with the Set Top Box design team at TiVo working on their Video On Demand feature. She has worked on websites, mobile applications, large-scale kiosks, and TV interfaces. She enjoys keeping up with current UX trends and learning new ways to improve user experiences both on and offline.