Description
水木導師論壇 - 高科技時代下的職業發展
Admission: $10 pre-register, $15 at door
我們邀請諸多業內校友大咖帶你一起解讀當今最熱門的科技領域 - 人工智能(AI),數據科學(Data Science),金融科技(FinTech),物聯網(IoT),區塊鏈(Blockchain) ,為你指點迷津,與你分享成功經驗!
聯絡友誼,共享機會,精彩紛呈,不容錯過!

Keynote Speaker:
Dr. 顏嶸 高級產品總監, Snap Inc.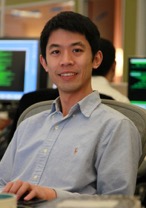 Dr. Yan's team is responsible for developing and maintaining the core product features for Snapchat, which is one of the most popular mobile applications in the world. Before joining Snap, he was the Director of Data Science and Infrastructure in Square Inc. from 2013 to 2014, an engineering manager for the Ads Relevance & Quality team in Facebook from 2009 to 2013, responsible for optimizing delivery performance for all Facebook ad products, and a Research Staff Member in the IBM T. J. Watson Research Center from 2006 to 2009. Dr. Yan received his M.Sc. (2004) and Ph.D. (2006) degree from Carnegie Mellon University's School of Computer Science. His research interests include large-scale machine learning, data mining, social media, multimedia information retrieval and computer vision. More information about Dr. Rong Yan can be found at his homepage, http://yanrong.info.

Panelists:

傅獻農 大數據架構師, Trace3

Raymond has over 17 years of experience in IT specializing in big data, machine learning, artificial intelligence, and enterprise architecture. He has held a coveted blend of roles ranging from strategic to highly technical to functional. As an innovative technology builder balanced by business acumen, his 10-year corporate career with Bank of America was highlighted by leading many data integrations and warehousing initiatives from mergers and acquisitions.
Raymond then founded his own technology company Xceed Consulting Group Inc. providing data driven solutions and helping multiple client companies build, validate and improve business strategy and tactics through managing, enriching and mining data. He joined California based consulting company Trace3 in 2016 as a practice architect for the Data Intelligence team and has continued to demonstrate his broad-based views and flexibility from creating quick win solutions to framing long term strategic advanced analytics roadmaps.
Dr. 嚴正 機器人專家, NASA/JPL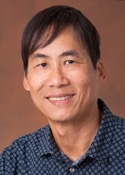 Dr. Jeng Yen has a PhD in Applied Mathematics and a master in Mechanical Engineering from the University of Iowa after earned his BS in Mathematics from the National Tsing-Hua University in Taiwan. He is currently the supervisor of the Robot Operation Group of Mobility and Robotic System Section at NASA Jet Propulsion Laboratory. Since joined California Institute of Technology at 1998, he has been working in research and development of robotic applications for NASA's exploration missions. His technical expertise in design, development and operation of space robots has contributed to the Robot Sequencing and Visualization Program (RSVP) that has been used to control and operate robots on the Martian surface. Current Mars Science Laboratory mission has used RSVP driving the Curiosity rover since 2012. Earlier version of RSVP has been used for operating the Mars Exploration Rovers, Spirit and Opportunity since 2004. In 2008, RSVP was applied to dig into the soil of north-pole region of Mars using robotic arm of the Phoenix lander. Through operating the rovers, Dr. Yen has witnessed and contributed greatly to the scientific discovery of the geological history of Mars.
Dr. 鄭義 投資人/聯合創始人, ObEN
Dr. Zheng's career first started as a co-founder of baihe.com in 2003. In 2007, Dr. Zheng became a venture partner at Lightspeed Venture Partners. Dr. Zheng received the Master's in Financial Engineering from the Haas School of Business at UC Berkeley (2003), and a Ph.D. in transportation system from UC Davis (2003), and MS in Environmental Engineering from Tsinghua University in China in 1998. While Dr. Zheng studied his Ph.D., he published papers in Atmospheric Environment, Environmental Science and Technology, and Transportation Research Part B. Dr. Zheng speaks both Chinese (native) and English.
ObEN is an artificial intelligence (AI) company that creates complete virtual identities for consumers and celebrities enabling never before possible social and virtual interactions. ObEN builds a person's virtual voice, image and personality to create their Personal AI and then stores, manages, and helps monetize these assets in the digital world. Founded in 2014, ObEN is a Tencent, Softbank Ventures Korea and HTC Vive X portfolio company and is located at Idealab in Pasadena, California. To learn more about ObEN, please visit oben.com.
馬克 职业投资人,建銀國際醫療健康股權投資基金
清华大学土木工程学士,美国佩普丹大学工商管理硕士,美国加利福尼亚大学洛杉矶分校SEC上市公司董事认证。在2005-2008年期间组织数家国内知名药企(如浙江医药、科伦药业、康弘制药等)与欧美药厂合作,使得中国制造的药品首次以成品药形式批量进入国际市场。多次受邀在中南海与国家领导人探讨创业投资和海外高科技策略并购问题,并曾担任国家发改委外资司境外中国产业基金课题组顾问,国家科技部全国高新区主任培训班创业投资讲师。在生物科技、医药领域外还具有新能源、高速铁路相关技术设备等方面创业投资经验。
Dr. 馬列偉 CEO/董事長/創始人, MentorX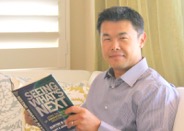 国家千人计划特聘专家,"1000 Plan"member
北京市特聘专家
北美"千人计划"工作站主任
MentorX is a venture funded online education company that cultivates new generation of entrepreneurs and professionals. (蔓藤教育是中美跨境第一家为中国留学生专业提供1对1学业职业规划辅导,孵化国际化就业和创业人才的互联网教育公司。)
Dr. Ma was also the founder, CEO and chairman of VoiceOn Technology International that pioneered interactive online education. Based on its patented "virtual teacher" technology, VoiceOn solved the "speaking English deficiency" problem for 200 million Chinese students.
Dr. Ma spent most of his professional career in Silicon Valley. He cofounded Anchor Semiconductor which pioneered the DFM technology. He was also a confounder and CEO of iView Solutions (acquired). He held Sr. director of business development and sales director positions at KLA-Tencor (KLAC) and managed a $200M business. He also held business and technical director positions in other public hi-tech companies in Silicon Valley. He was the China Chief Representative for Analogy in late 90s (acquired by Synopsys, SNPS). He was a guest scientist at Siemens Corporate Research in Munich and gave numerous technical talks at IEEE conferences and universities in US, Europe and Asia.
He received his Ph.D. in electrical engineering from University of Washington; BSEE from Tsinghua University in Beijing, where he was the president of EE Student Association.
Dr. 李京輝 總裁, Auxora, Inc.

Jinghui Li is President of Auxora, Inc., a leading supplier of optical thin film filters for customers who need to control or manipulate light. This encompasses the control of wavelength, intensity, and polarization. Auxora's capabilities include thin film coating, fiber optics component manufacturing, opto-electronic assemblies, optical material fabrication, metrology, testing and measurement, and a full range of stock and custom coating designs.

Founded in 2000, Auxora raised over $20 million in venture capital. In 2006, Auxora acquired Confluent Photonics (more than $50M investment from VC) in New Hampshire and its product line of proprietary bulk grating-based DWDM and its application in the CATV/ MSO market. In 2008, Auxora moved its manufacture to Shenzhen, China. In 2010, Auxora was acquired by Yongpu Inc, but kept the original brand name. Auxora has developed proprietary deposition technology for optical thin film filter coating, which can be widely used in optical telecommunications, data communications, CATV, biotechnology, high-powered lasers, instruments, and more. Auxora is headquartered in Duarte, California, with manufacturing base located in Shenzhen, China.

Jinghui has more than 20 years of experience in optical components, system and network engineering. Prior to taking the helm of Auxora in December 2010, he held different positions in R&D and sales/marketing in both startups and well established public companies, including Nortel, JDSU, Sycamore, Emcore and Source Photonics. After joining Auxora as President in December 2010, Jinghui turned around the company from negative to positive, doubled the revenue in 3 years, and tuned the company ready for the next leap. Jinghui got his bachelor, master, and Ph. D. degree from Tsinghua University, Beijing, China and finished his postdoctoral research at Ottawa University, Canada. Jinghui holds 21 issued U.S. and Canadian patents, and another 12 pending U.S., Canadian, and international patents. Jinghui is an IEEE senior member.
Dr. 李雷 聯席董事長, 美國啟迪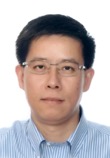 Dr. Lei li is currently the Co-Chairman of the American TUSPRK. Before his current position he was the Chairman of the Board at Beijing Summit Capital. Between August 2005 and September 2010 he served as the General Manager of the Treasury and Capital Market Department at China Everbright Bank. Before coming back to China from the US in 2005 he was a senior officer at the Treasury Capital Market Department at GE Capital in New York from October 2004 to August,2005. Before that he was the Senior Quantitative Research Officer at the Federal Home Loan Bank of New York from November, 2000–September,2004. He was the lead analyst at the CFO Office of AT&T between July, 1999 - October,2000. During the time Mr. Li was pursuing his Ph.D. degree in Economics and a period after that he taught undergraduate and MBA classes at Carnegie Mellon University, University of Pittsburgh, and Rutgers University. Mr. Li received his Ph.D. in Economics from University of Pittsburgh in 1999, and he has been a CFA charter holder since 2003.
Dr. 戰穎 職業投資人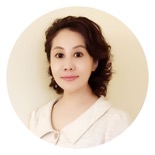 戰穎,哲學博士,職業投資人,畢業於清華大學,高級註冊企業風險管理師、高級風險評估師;九三中央促創會委員,王選基金會專家組成員,擔任多家上市公司獨立董事。在金融領域從業近30年,主持或參與的IPO、再融資、併購、重組項目近150家,有豐富的金融倫理、投資銀行、投資管理、風險管控工作經驗。
---
Agenda
9:00-9:30 Registration and Refreshment
9:30-9:40 Opening Remark
9:40-10:10 Keynote Speech
10:10-10:15 Break I
10:15-11:15 Panel 1, AI and Career Pathways
11:15-11:20 Break II
11:20-12:20 Panel 2, Fintech and Career Pathways
12:20-13:00 Mixer: Alumni Mentoring/Job Hunting Clinic
---
Follow Us on Wechat