RICS & CIQS Prairies Chapter Construction and Project Management Seminar
Description
There are a number of major construction and engineering projects underway in Calgary with an ever increasing expectation for these projects to be designed and constructed within record timelines. This year's 4th Annual Prairies Chapter Construction and Project Management Seminar: Infrastructure Spending in Calgary will highlight the complexities of two large infrastructure projects (SW Calgary Ring Road and Calgary International Airport- International Terminal) with a focus around their execution and behind the scenes insights.
Moderators:
Jerry Crawford, PQS, PMP, GSC, KGC Consulting Services Ltd,
Jerry Crawford is a Claims & Expert Report Professional/Commercial Management Expertise/Professional Quantity Surveyor/Project Manager with 35 years of accumulated experience in the building and civil construction industry. He works predominantly in Canada on transportation, energy, commercial, industrial, multi-family residential, civil & building infrastructure projects during the procurement, pre-contract, execution and post contract phases. He aslo has international experience working in USA, South Africa and Bermuda.

Thomas Burr, MRICS, CAIA, Vice President, Multi-Family Development at ONE Properties
Tom Burr has 20 years of experience leading complex urban projects in London (UK), Toronto and Western Canada. His focus is on high rise, mixed use, Calgary's Transit Oriented Development and master plans. At ONE Properties Tom leads a number of high profile projects in Calgary and Edmonton.

Panelists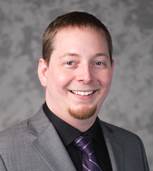 Nick Brons, Survey Manager at KGL Constructors
Nick Brons is the Survey Manager at KGL Constructors for the South West Calgary Ring Road project. Nick holds a diploma in Geomatics Technology Engineering from the British Columbia Institute of Technology. He has worked for Kiewit Corporation for the last 13 years on some of the largest recent transportation infrastructure projects in Canada, including the Sea to Sky Highway Improvement project from Squamish to Whistler, British Columbia, the Port Mann Bridge and Highway 1 improvement project from Vancouver to Langley, and the South West Anthony Henday Ring Road project in Edmonton. Nick regularly addresses the spatial challenges and requirements which arise on these large infrastructure projects.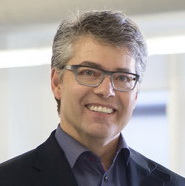 Doug Cinnamon, Principal at DIALOG Design
Doug Cinnamon is passionate about design and is a strong supporter of a collaborative approach to problem solving. Doug has been with DIALOG for over 20 years, and is currently the Calgary Studio Managing Principal. Doug is a creative design Architect and has been the design leader behind some of the firm's most significant projects including the Calgary's new International Trans-border Terminal known as the International Facilities Project (IFP). Doug was part of a large integrated design team that designed the airport project which began in 2007 and opened in 2016. On the project, Doug was responsible for the architectural design vision for the terminal as DIALOG's lead design Architect
Agenda:
5:30pm - Registration
6:00pm - Buffet dinner with a cash bar
6:30pm - Presentations and Q&A
8:00pm - Networking
Sponsorship opportunity: $500
• 1 free registration
• Logo inclusion on event promotion
• Acknowledgement at the event

Event Sponsors:

CPD Hours:

For more information or sponsorship opportunities please contact Silvana Curlo (scurlo@rics.org)