Description
Join us for a Lunch & Learn Presentation on Project Monitoring 101 by Ruta Praulina, Director, Altus Group Ltd.
A Project Monitor is the 'eyes and ears' for real estate Lenders, assisting them from inception to completion on the risks of projects completing on time and on budget. With ever increasing project costs across all categories and eye watering sales prices, due diligence with respect to lending money in the real estate market has never been more important.
During this Matrics 101 session, we will walk through a typical real estate Lenders terms of engagement for a Project Monitor. We will discuss what the terms mean, why they are requested and more importantly, what happens if they are not completed. We will also review some projects, which have gotten into problems and discuss the causes.
Whist the engagement of a Project Monitor cannot prevent these issues, undertaking due diligence to highlight the problems at an early enough stage, enables stakeholders to make better decisions in a timely manner.

**Lunch will be provided**
Ruta Praulina BSc (Hons), PQS, MRICS
Director, Altus Group Limited
Based in the Vancouver office, Ruta provides industry knowledge and leadership as the Director of the Developer and Lender Services team. Her comprehensive understanding of real estate is informed by years of experience providing professional services in Canada and the UK.
Combining her technical expertise and experience together with a unique ability to evaluate team dynamics, Ruta successfully accomplishes project objectives whilst focusing on bottom line profitability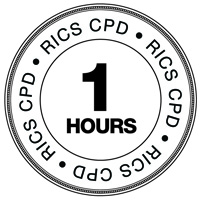 Event Sponsor