Description
Michael Geller discusses the Construction Industry in Vancouver -- Past, Present and Future
Michael Geller is a Vancouver-based architect, planner, real estate consultant and property developer with 45 years' experience in the public, private and institutional sectors. Michael is President of the Geller Group and serves as an Adjunct Professor in SFU's Centre for Sustainable Community Development, and an affiliate of UBC's Masters in Urban Design program. Michael has been honoured as a life member of the Architectural Institute of BC, a Fellow of the Canadian Institute of Planners and serves on numerous boards. He is a frequent commentator on Urban Issues and writes a bi-weekly column for the Vancouver Courier and a 'Homes Away from Home' column in the Vancouver Sun.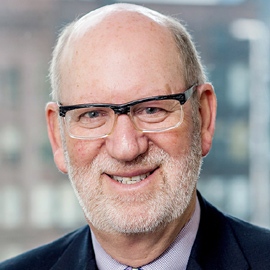 Agenda:
8:00am - 8:30am: Registration, networking and breakfast
8:30am - 9:00am: Presentation
9:00am - 9:30am: Q&A
9:30am: Event Closes
Parking and Directions:
For parking information and directions on how to get to the Segal Building, please click here.
CPD Hours: