Description
Modular construction is not a perfect solution for every project, but when there is a match, the benefits can be significant. Join Matt Hallaran, Operations Director with Stack Modular, for a discussion on the winning (steel) modular project profile, the path to success during the pre-construction phase, and the importance of GC integration when executing a modular project. Matt will run through a number of project case studies to outline design potential of permanent modular buildings, financing considerations, onsite vs offsite scopes, asset durability, and energy certifications such as passive house.
Agenda:
7:30am - 8:00am: Registration, networking and breakfast
8:00am - 8:35am: Presentation
8:35am - 9:00am: Q&A
9:30am: Event Closes

Speakers: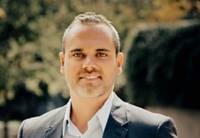 Matt Hallaran - Operations Manager, Stack Modular Structures
Matt brings years of operations and business development experience to the Stack team. Originally from Vancouver, Matt has lived throughout Canada, US & Asia where he has worked extensively in the mineral exploration and clean energy industries.
Before joining Stack, Matt served as an operations consultant for the solar and wind divisions of Sunedison in San Francisco where he focused on project efficiencies and cost reductions.
Matt has now returned to his native Vancouver to focus his efforts on growing the Stack Modular business in British Columbia and Washington.

CPD Hours: