RICS BC Annual Spring Seminar - Innovations in the Real Estate Industry
Description
Learn about the latest and greatest innovations and technologies in BC's Real Estate Market. Focusing on Virtual and Augmented Reality, we will discuss how the real estate industry is being modernized. Our panel will demonstrate real-life use of these new technologies in the BC area and beyond, and provide expert opinion on the potential these applications have as we move into the cyber-age.
Confirmed speakers: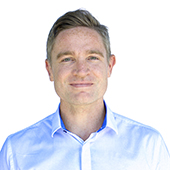 Aubrey Tucker, Stantec
Aubrey Tucker is an Innovative Technology Developer for Stantec, across architecture and engineering business lines. He is an Enabler, Technologist, International BIM Speaker, University Lecturer & Revit Expert with an extensive career with skyscrapers, hospitals, education, airports and technology. Aubrey's interests are in great Design, Art, Parametric Modeling, Computational Design, Rapid Prototyping, Digital Fabrication, Virtual Reality/Full Immersion hardware & software, 4D - 5D construction modeling/accountability and all the technology required to process these concepts. Aubrey's overarching goal is to utilize the latest in hardware, software and digital paradigms to create smart work within the built environment.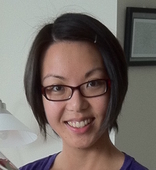 Dora Cheng, Uforis VR

Before discovering VR, Dora was a Project Manager/Game Producer for AAA console videogames such as FIFA and The Sims at Electronic Arts, and critically-acclaimed social and casual games at Big Fish Games.

Dora has been a VR enthusiast and evangelist since putting on the Oculus Rift DK1 for the first time. She co-founded uForis VR, and set out to solve problems using virtual reality. uForis currently focuses on real estate. It has given Dora and her team insight on the industry's common points of excitement and concern with VR.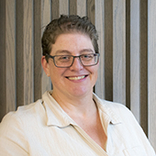 Laura Kay Smith
Laura Kay Smith has been in the Technology Management side of Architecture for over 20 years, both as a business consultant and in-house expert, developing and helping firms use and harness technology to create better design. As a thought and technology leader Laura brings new approaches that assist the architectural teams she works with in transforming technology and design challenges into opportunities for innovation and practice excellence.

Originally from Portland, Oregon, Laura moved to Vancouver BC Canada in January 2011. Laura has contributed to the advancement of BIM in Vancouver, BC by being a part of CanBIM, SmartBIM, conferences, and user groups. As the author of the blog, BIMFreak, and an ebook "How to Be a BIM Advocate" Laura provides a valuable resource for implementing and starting the BIM and the expertise to guide all levels of BIM users towards successful and future-proof technology solutions.

Agenda:
8:00AM - Registration, networking and breakfast
8:30AM - Welcome and presentations
9:15AM - Q&A
10:00AM - Event closes
CPD Hours:

Event Sponsor:


For more information or sponsorship opportunities please contact Silvana Curlo (scurlo@rics.org)