Description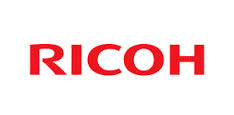 Ricoh's Production Technology showcase will feature solutions that not only address the many challenges Raleigh area mid-sized to large churches and businesses face as they work to produce great printed documents, but also help companies and churches with solutions to store documents and manage workflow. In fact the showcase will help operations solve eight of the most prominent outcomes: 1) Maximize iWorker Productivity; 2)Optimize Information; 3) Manage organizational change; 4) Build strategic infrastructure; 5) Achieve environmental sustainability; 6) Streamline business processes; 7) Ensure information security & compliance and 8) Drive cost effectiveness.
Attendees will see how Ricoh's developed a holistic and local approach to help customers achieve their goals by placing local Account Executive in the area their area to provide specific consultation. That way these local executives can help them rise to whatever their challenge might be; as new businesses owner or a new churh office or parish administrator there are many questions that exist about document management, and options in office equipment and technology. Ricoh realized that as local business and churches enter the information management age, they need guidance in getting off the ground and staying ahead of the game, while established churches and business look for new and exciting ways to stand out, drive down costs, and increase efficiency to boost profits and improve their market position.
Innovations showcased at the Production Technology Show
RICOH Pro C5200 – an affordable, high-speed production digital printer with a tremendous adaptability. This unit can be a simple upgrade to your current office device and the quality cannot be beaten. The color capability, cost, and convenience cannot be matched as a production device.

RICOH Pro C7110X

– an affordable, high-speed production cut-sheet digital printer with a fifth color station for white or clear toner. The added color capability, at near-offset levels of quality, enables shops to expand their application portfolio and deliver unique, attention-grabbing output, including oversize media up to 27.5 inches, to their end customers.

Ricoh's Color Management Services

– an end-to-end approach to color delivery, helping to ensure a customer's color is precise and consistent across their entire production fleet, regardless of hardware vendors. Consistent color can make or break repeat- and new business opportunities for print shops. From color matching to calibration and standardization to G7 Master Printer Qualification Services, Ricoh's G7® Expert certified engineers can help ensure color quality and consistency so users don't find themselves printing and scrapping multiple test pages for every job while driving brand unity in multi-channel campaigns. The latter is especially helpful for hybrid cut sheet/wide format shops who, with the addition of wide-format capabilities, are able to bring customers' entire business in-house.

RICOH MP CW2201SP

– Ricoh's latest color wide format device to help architecture, engineering and construction (AEC) firms capture, transform and manage information quickly and simply. It makes sharing wide-format technical drawings, schematics, presentations and other information easier than ever through its improved user interface: Ricoh's next-generation Smart Operation Panel. RICOH PrintCopy Tool makes printing AEC wide format jobs more efficient by enabling document-batching and automatic best-device output selection and reprinting previous print data without the need to manually input the same information again.

Ricoh's Print/Cut Systems

–
For more information about Ricoh and our Production Portfolio, please visit: http://rpp.ricoh-usa.com/products
For details on Ricoh's full line of products, services and solutions for the production print market, please follow @RicohProPrint on Twitter and Ricoh USA Production Print on LinkedIn. If you would like to talk to a local production specialist, please Greg McGowan at gregory.mcgowan@ricoh-usa.com
| About Ricoh |
Ricoh is a global technology company that has been transforming the way people work for more than 80 years. Under its corporate tagline – imagine. change. – Ricoh continues to empower companies and individuals with services and technologies that inspire innovation, enhance sustainability and boost business growth. These include document management systems, IT services, production print solutions, visual communications systems, digital cameras, and industrial systems.
Headquartered in Tokyo, Ricoh Group operates in approximately 200 countries and regions. In the financial year ending March 2016, Ricoh Group had worldwide sales of 2,209 billion yen (approx. 19.6 billion USD).
For further information, please visit www.ricoh.com
© 2017 Ricoh USA, Inc. All rights reserved. All referenced product names are the trademarks of their respective companies.
Contacts:
Michael A. Morris
Ricoh USA, Inc.
(919) 621-3721
Michael.A.Morris@ricoh-usa.com