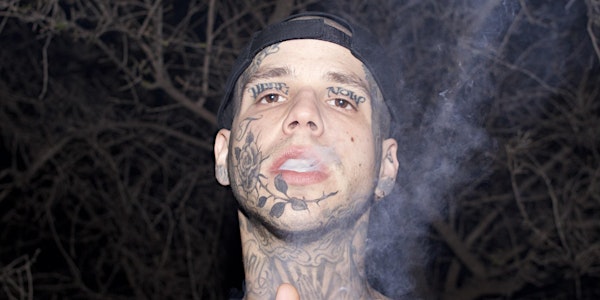 Location
DC9 Nightclub
1940 9th St NW
Washington, DC 20001
About this event
Proof of Vaccination REQUIRED
DC9 will require proof of vaccination for entry. Physical card or digital photo will be accepted. Proof of vaccination must match name on photo ID and will be checked at the door.
You can find more information HERE.
Things change quickly and we are all in the same boat trying to navigate and do our best to keep our concerts and communities safe. We appreciate your patience and understanding with our staff as we navigate this together. Thank you for your cooperation & continued support!
This is an ever changing situation and we reserve the right to change these policies at any time.
Ricky Hil

FACEBOOK | INSTAGRAM | TWITTER | SPOTIFY | SOUNDCLOUD

Ricky Hil's murky, drug-fueled rap is a long way off from the bright and mainstream work of his father, fashion mogul Tommy Hilfiger. He emerged in the mid-2010s with projects such as SYLDD (2014) and Candy Painted Coffins (2015), and after an extended hiatus returned the next decade with Same Shit Different Day (2021).

The Manhattan-born Richard James Hilfiger became Ricky Hil in 2007 and began releasing a series of mixtapes. In 2014, he formed the Limo Nostra label and released the LP SYLDD, which stood for "Support Your Local Drug Dealer." The bleak album featured guest appearances from Kid Cudi and Leona Lewis, as well as the Weeknd, for whom Hil had co-written the Kiss Land track "Pretty." He traveled further along the downward spiral with 2015's Candy Painted Coffins, an album that featured songs like "Suicide Watch" and "Paranoia." Following the Lex Luger collaboration 500 Grams and Exorcissm, Vol. 1, both of which were issued in 2016, Hil took a lengthy break. In 2020, he offered a handful of downcast singles that led to Same Shit Different Day, released in early 2021.