RICK SHAW 6/21/17 PRE-CONFERENCE: Active Shooter: Lessons Learned from Sandy Hook & Other Violent Incidents

Wednesday, June 21, 2017 from 9:00 AM to 12:00 PM (EDT)
Event Details
9:00 am - 12:00 am

Active Shooter: Lessons Learned from Sandy Hook & Other Violent Incidents
This presentation will look at post-event reports from active shooter and other violent situations like Sandy Hook as well as Student Survey data from nearly 10,000 students from schools across the nation. Lessons learned from these events and data from the Student Survey expose many of the same common and dangerous gaps. If you are looking for what immediate and evidence-based steps your school administrators and Safety/Threat Assessment Team can take to improve student safety for all students and all staff, don't miss this presentation. 
OBJECTIVES:
In this session, you will learn how to:
Identify each step in the breakdown of communication and information flow prior to a security breach and the steps for improvement

Describe the 6 essential steps to proactive prevention vs. reacting/damage control

Create threat assessment teams comprised of key collaborators using best practices

Utilize lessons learned to prevent liability, lawsuits, headlines and tragedies

Demonstrate how social media information can be collected to assist with intervention and prevention
---
ABOUT THE PRESENTER: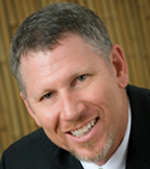 Rick  Shaw is the Founder, CEO and CDO of Awareity Inc. – a developer of innovative,  web-based and award-winning prevention platform for students, employees and  communities. He has more than 20 years of experience performing numerous types  of assessments (threat, compliance, physical, information security, social  media and others), with a focus on prevention processes across multiple  industries and types of threats. Rick's experiences – combined with  extensive research using post-event reports, lawsuits and surveys – has helped  expose the most dangerous disconnects and potential liabilities facing schools  (including new threats related to social media).
In  addition to working with organizational leaders, Rick has been called upon to  speak at numerous conferences in the United States, Canada, South Korea and  Japan for his expertise in safety (student, employee, third-party, community,  etc.) and prevention. He utilizes evidence-based data from hundreds of  post-event reports and extensive research to expose each point where proper  preventive tactics were possible in most incidents and tragedies.
Rick's  passion is student and child safety, and he leads an extensive research effort  at Awareity to help educational leaders understand the need for comprehensive  and proven prevention solutions to improve student safety and to prevent escalating  consequences related to sexual abuse, bullying, cyberbullying, campus violence,  suicide, human trafficking, homegrown terrorism and alcohol/drug abuse.

When & Where

Renaissance Atlanta Waverly Hotel & Convention Center
2450 Galleria Parkway
Atlanta, GA 30339


Wednesday, June 21, 2017 from 9:00 AM to 12:00 PM (EDT)
Add to my calendar
Organizer
Developmental Resources Conferences
AccuTrain's Developmental Resources division is a leader in providing instructor-led continuing education. Calling upon nationally renowned authors and experts in the areas of relational aggression, behavior management, groundbreaking teaching strategies, working with students with emotional/behavioral challenges, school safety and innovative counseling techniques, Developmental Resources offers a host of webinars, public seminars, on-site training options and national conferences.
For questions about this event, email pd@accutrain.com or call 800-251-6805.
HOW TO REGISTER:
We also accept registration forms and school purchase orders by:
Fax: 888-372-6061
Mail:
AccuTrain/Developmental Resources
208 Ash Ave., Suite 103
Virginia Beach, VA 23452
Email: pd@accutrain.com

RICK SHAW 6/21/17 PRE-CONFERENCE: Active Shooter: Lessons Learned from Sandy Hook & Other Violent Incidents