Description
The members of the Bridgeview Fire Department Advanced Critical Transport (ACT) and friends and family are working together to support one of their own. Rick Huber has served the community as a firefighter/paramedic in Bridgeview for over 14 years. He has also worked as a paramedic for ACT in Brookfield for the last 6 years.
On August 25, 2018 after responding to a medical emergency, Rick collapsed in the Emergency Department at Christ Hospital. He suffered a massive heart attack and is lucky to still be here with us today. Doctors consider him to be a "Miracle" and have told his family there was only a 1% chance of survival with this type of event. His life will now be changed forever. As his family begins the overwhelming tasks of setting up doctor appointments, physical therapy, rehab and learning to live a new lifestyle we would like to help support them.
We have set up a the "Rick Huber Recovery Benefit" to be held at 115 Bourbon Street in Merrionette Park on Friday, January 18, 2019. All proceeds from this event will be given to the Caraynoff-Huber Family to help cover any expenses during his recovery.
Purchase a Benefit T-Shirt for $20 to support Rick.
(CLICK ON GREEN "TICKETS" BUTTON)
T-Shirts can be picked up at the benefit.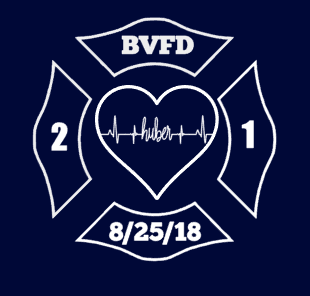 Front of T-Shirt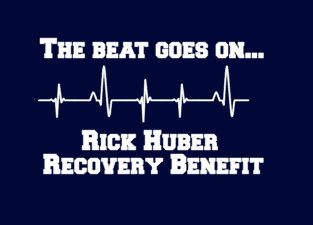 Back of T-Shirt