Richness of Rituals 1 day Teachers'|Parents' workshop with Kimberley Crisp
Co-author of 'Sacred Urge to Play' from The Nest a Pikler 'led' ECE in Hawkes Bay, offers an educational day to remember + delicious food.
About this event
wild & grace media|events have brought Kimberley back to the Bay of Plenty after a SELL OUT workshop in 2019.
"Honestly, once you meet Kimberley you will wonder how you got to this point in your life without her influence. Kimberly is the most genuine, passionate and inspirational teacher that I have been blessed to have crossed paths with. I highly recommend her professional development courses and teachings." - M. O'B
1-DAY WORKSHOP INFO
The Richness of Rituals
This workshop will explore the next level needed when creating Rituals. We will focus on the role of the teacher within Rituals and the importance of being prepared and present. We will link rituals to biology and see how resilience and grit is underpinned by Rituals. The importance of a 'team approach' is vital and Kimberley will share her gems and pearls of wisdom from her 10 years of growing Rituals at The Nest.
"When the infant is unsure
She falls into the arms of her caregiver
When the independent child is unsure,
She falls into the 'arms' of the ritual*
* with its predictable rhythm. - Kimberley Crisp"
THE DAY
We'll provide a delicious feast of a lunch, in a warm venue, with an opportunity to share learning and experience with like-hearted people. It's a lovely way to make new connections, and a warm way to bring your team together.
"I still feel completely heart-full and inspired after yesterday's workshop. And the food, wow. Emily, it was just sensational!"
DATE:
9.30am - 3.30pm
Saturday 5 September 2020
VENUE:
Ohauiti Settler's Hall
459 Ohauiti Rd (rural number) 4.5 kms up the road
Tauranga
You may also be interested in Kimberley's Sunday (behaviour management) course...
SUNDAY 1-DAY WORKSHOP INFO
Harmony begins in the Heart
Ask any teacher what they would like to manage more confidently, their response is often conflict, behaviour management, positive guidance. Come along to this workshop and see how you can make the leap from reaction to positive response when dealing with disputes. We have techniques yet still dread conflict. Emmi Pikler has often said 'it's not just about technique but how we are within ourselves."
We will explore proven techniques, challenge our perceptions around conflict, but most importantly we will take a closer look at how we are within ourselves in conflict situations. In understanding the importance of conflict we can embrace it and grow, rather than avoid it. Feel confident in conflict situations. Create Harmony, consistency and coherence in your team and establish and maintain a healthy 'emotional hygiene' for all.
"I believe that above any qualification, KINDNESS is critical when working with children. They may forget what they did but they will never forget 'how' they were treated. And we don't know how things are for them out of our environments, but if we can do our bit...then when they need extra love + kindness they can 'withdraw' some that has been deposited. - Kimberley Crisp"
DATE:
9.30am - 3.30pm
Sunday 6 September 2020
BOOKING:
Sunday's workshop BOOKING link: https://bit.ly/harmonybeginsintheheart
VENUE:
Ohauiti Settler's Hall
459 Ohauiti Rd (rural number) 4.5 kms up the road
Tauranga
KIMBERLEY CRISP
Words from Kimberley...
I have a passion for creatively inspiring adults in all aspects of their 'being' with children. In my extensive experience of facilitating, I apply a hands on approach and clever use of analogy, which provides experiential learning for the participants. I have a distinctive gift in translating new concepts into simple and memorable learning. I love quotes and I always have one 'up my sleeves'.
From working as a trained teacher (B.Ed (Tchng) ECE) in a range of early childhood services, and through adult teaching, I have grown to see that ultimately it is 'how' adults are with themselves that is pivotal in 'how' they are with young children.
My early childhood journey took me to the Pikler Institute in Budapest, Hungary four times to attend the Summer Course and also the Advanced Level Courses on the Piklerian Approach of Early Childhood Education. This fuelled my desire to bring these profound principles and practices to as many adults as possible.
Believing that every moment can be a learning experience, I seek insight and inspiration and I passionately believe in the teachers I work with.
KIMBERLEY'S FOCUS
The Professional Development Programmes I offer deepen teacher's knowledge, experience and awareness. They focus on our central beliefs that infants and young children are free and equal human beings who need time, space and the right environment in which they naturally unfold, and in which they develop a healthy sense of who they are as individuals and valued members of our society.
WILD & GRACE
wild & grace media|events have been bringing Teachers to the Bay for over 10 years such as Pennie Brownlee, Celia Hogan and the wondrous Kimberley Crisp.
PRICE:
1 Day workshop prices are as follows
$195.00 Early Bird includes lunch (if paid by Friday 7 August 2020)
$225.00 Slow Bird includes lunch (if paid after Friday 7 August 2020)
RECEIPT:
wild & grace are not GST registered. Eventbrite generates and emails an ORDER CONFIRMATION which is your RECEIPT/proof of purchase.
CONDITIONS:
Due to Kimberley's workshops selling out, the costs and organisation of bringing her from out of town and for catering reasons we cannot offer cancellations. Thanks for understanding on this matter – you are however welcome to transfer your ticket to someone else.
CANCELLATION:
If we need to postpone or cancel the event, we will fully refund the cost of the ticket.
PHOTO CREDITS:
Photographer unknown - photo of Kimberley Crisp
Keely Sikkema - washing strawberries
"The more our children are treated with this deep care, the more they will treat others with care and kindness - Kimberley Crisp"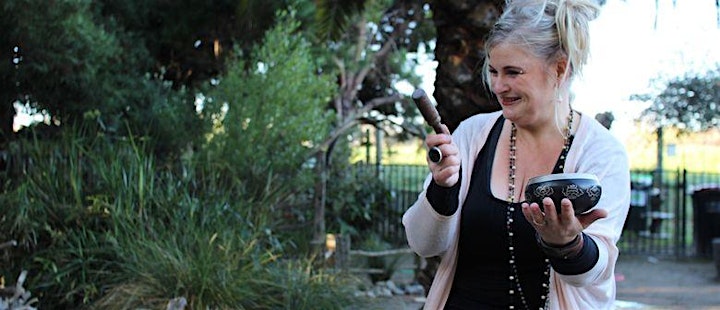 Organizer of Richness of Rituals 1 day Teachers'|Parents' workshop with Kimberley Crisp