Description
On April 29, RichmondUX—along with RVA Content Strategy—is proud to welcome Stephanie Hay, Instructor of "Writing for Web and Mobile: a Lean Approach," to Richmond to talk about Content-First Design.
Registration will close 24 hours in advance. Sign up soon!
Abstract
We spend a lot of time trying to solve communication problems through design. We design first, write later, and end up iterating endlessly, only to start the process over again -- design first, words last.
What would happen if we wrote the words first—agnostic of technology or channel—and then designed an experience to bring those words to life? That's what Steph Hay and her content strategy team are doing at Capital One. She'll show us content-first techniques—like content prototypes, language boards, and conversation maps—that result in faster learning, fewer iterations, a more cohesive voice and tone, and higher engagement.
What You'll Learn
The value of writing real content before there's an interface
Ways to introduce users to new content or interactions
How to do Content-First Design in your work
Agenda
5-5:30—Networking & Announcements
5:30-6:15—Featured Speaker: Steph
6:15-6:30—Q&A
6:30-7—Socialize/Network/Exchange Social Media Profiles/whathaveyou
Who Should Attend
Anybody who researches, manages, designs, or builds user experiences, especially if you think about creating interaction architecture or writing for digital.
About Our Speaker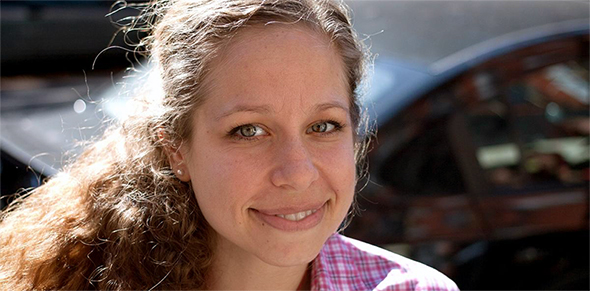 Steph Hay is a pioneer of content-first design and Lean Content testing, two low-risk methods for proving traction before building a product. She leads Capital One's Content Strategy team, which designs experiences "to deliver the right message to the right person at the right time," and she also runs their weekly design shares (across 11 locations and 150 design team members). Steph's a two-time startup founder, former consultant (working with Ben & Jerry's and Coldwell Banker), international speaker, and mentor (500 Startups, The Lean Startup Conference, and CV Labs). Ask her anytime about Ohio, CrossFit, or ramen noodles—three things she loves.
Thank you to our sponsors:
Capital One
Organizer of Richmond UX April: Content First Design with Stephanie Hay