Description
For meeting details, visit our website, www.richmondsharepoint.org. Registration begins at 11:30am and the meeting begins at 12 pm. Lunch is provided.
Speaker: Fabian Williams
Withum
Fabian Williams is a Microsoft Office Server & Services, Microsoft Visual Studio & Development Technologies MVP, Xamarin MVP, and a Microsoft Solutions Architect/Azure Technical Evangelist. His work with the SharePoint product line dates back to the 2003 release. Fabian holds a Bachelors of Science degree in Computer Information System "Magna-Cum-Laude" from Strayer University, Washington D.C. and his Masters in Computer Information Technology studies at the Johns Hopkins University Carey School for Business in Columbia, Maryland. He holds the following Microsoft Certifications MCSE, MCSD and MCDBA. You may find him on Twitter at the @fabianwilliams handle and his blog is www.fabiangwilliams.com.​
Topic: Leveraging Process Automation in your Business Processes
Have you used workflow tools like Flow and SP Designer? Want to learn about what kinds of processes automation tools can help streamline for business users? Fabian will go over tools and techniques of getting the most out of Robotic Process Automation and strategies to help your users succeed with your solutions.
Sponsor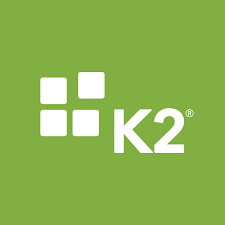 We liberate people from slow, broken processes and existing legacy systems, transforming the old into better, agile solutions. In doing so, we provide the forward thinkers of the world with the opportunity to create and innovate, change perceptions of what could be and find new methods for success. Control all of your business process applications using a single platform that offers insight into real-time engagement metrics. Empower IT teams and less-technical users to solve problems using a drag-and-drop designer to automate workflows.Build and deploy powerful process applications in a fraction of the time it would take using traditional hand-coding.



Organizer of Richmond SharePoint User Group Monthly Meeting (May 2019)