Description
You are cordially invited to attend the free
Richmond Premiere of The Family Next Door,
to benefit the Autism Society Central VA.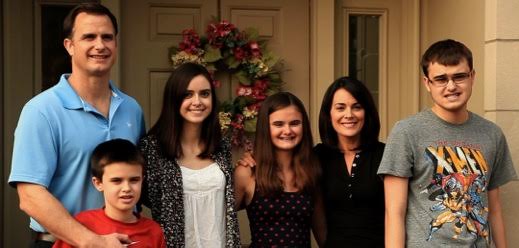 He was the star Yale football player who went on to become an attorney. She was the loving, caring, beautiful cheerleader who became a teacher. Four children and seventeen years later, they are the family that no one wants to be.
The Family Next Door is a documentary that follows the Lund family and their 4 children, 2 of whom are on the autism spectrum. The film follows their journey into the hyper-complex and emotionally draining maze that is autism. Viewers will experience in real time the isolation, confusion, and gnawing self-doubt of autism and witness how unconditional love, hope, and determination steer them forward. For more information, please view the trailer here.
Admission is free.
Donations accepted to benefit the Autism Society Central VA.
Doors open at 6:00 p.m.
Wine and light hor d'oeuvres served.
This is an adult event; ID will be required for wine.
Movie premiere at 6:45 p.m. followed by Q & A.
All donations to the Autism Society Central VA benefit individuals with autism and their families in our local community.