Description
Purpose: To create a community of artworks based on Richland Carrousel Park's original animals and carrousel horses, as they were created and carved in Mansfield Ohio. For the purposes of bringing to light the art and culture of our area, as well as usher in a new era of the community beyond the silver 25th Anniversary of Richland Carrousel Park. Artists are called to help create a community's body of work based on the originality of the wood carvings. These artworks are to exemplify a diversity of style, yet maintain realism and great detail of the horse carvings and animals themselves on the Carrousel.
Artists may utilize a projector in a gallery space, to achieve this level of photographic detail. Artists may purchase or stretch themselves, a uniform 3ft x 6ft canvas as part of the project, by connecting through gallery spaces throughout Mansfield, including Mankind Murals Inc, Green Room Gallery in Downtown, and classes available at the Mansfield Art Center. Artists have the potential to be on display in a signature Mankind Murals pop-up frame, as well as have artwork photographed and reproduced in prints, postcards, and posters which will be made available at the Richland Carrousel Park Giftshop, and with Artists retaining credit. Artists of Original Artworks have options: artwork to be auctioned, artwork to be rented only, artwork to be sold, artwork to be retained by the artist in the interest of keeping it. The image of the artwork, will be made available with artist's credit in printed memorabilia as part of these community collection of artworks.
Artists may apply online.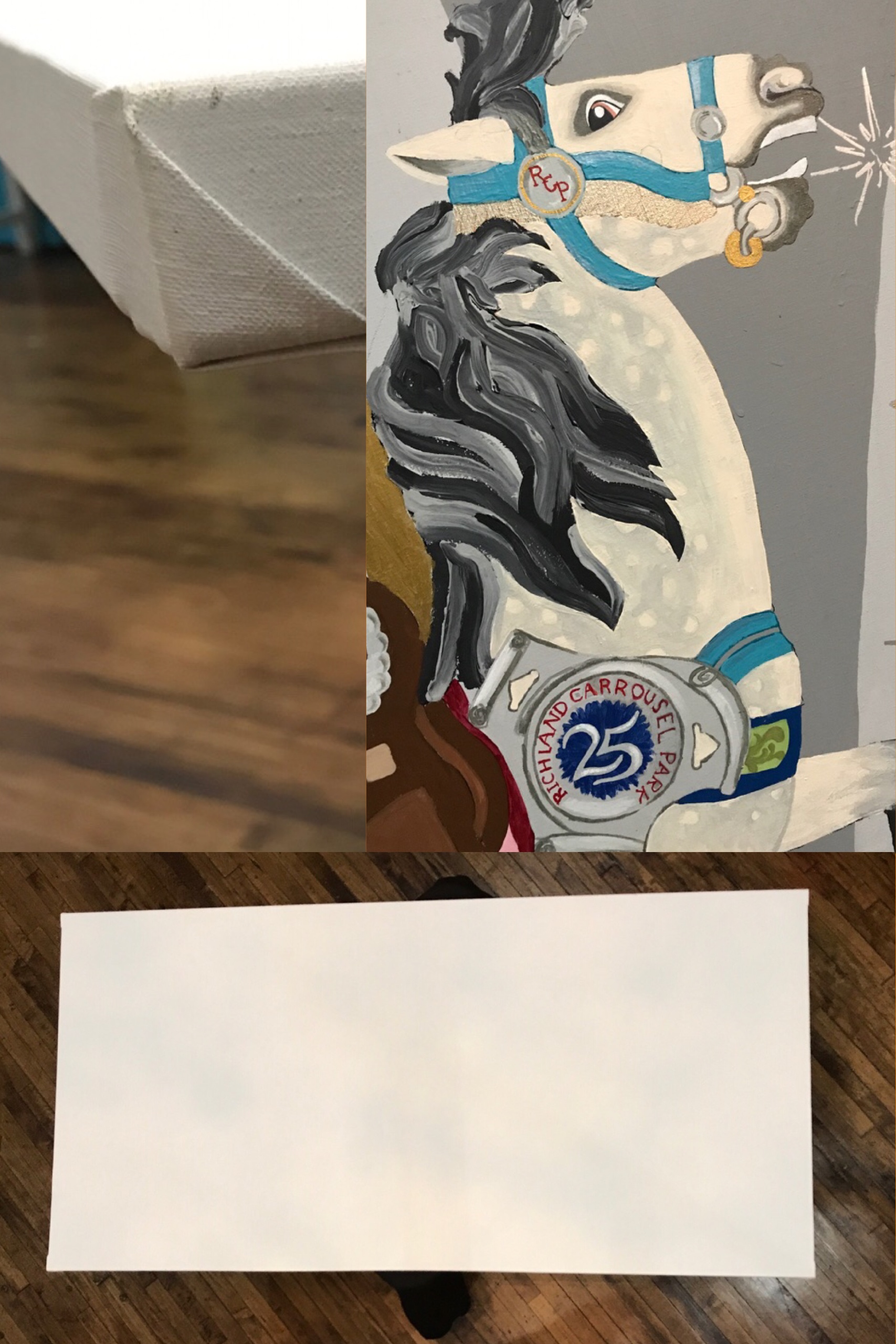 Date and Time
Location
Refund Policy