About this Event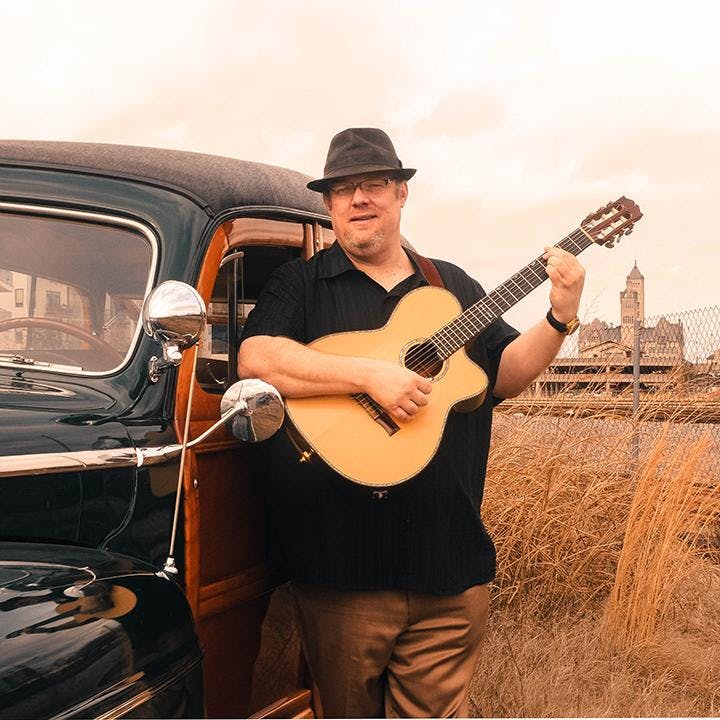 From Bach to Beatles and barn-burners to ballads, audiences delight when world-renowned fingerstyle guitarist Richard Smith cuts loose. With fretboard fireworks and lyrical endeavors he will melt your heartstrings, make your toes tap and your jaws hanging open. Richard's ever growing repertoire comprises a wide variety of music from classical Bach to Beatles pop. It includes Scott Joplin Rags just like Sousa marches, Chopin, Mozart and fiddle tunes. It ranges from jazz standards to Chet Atkins and Jerry Reed and to Django Reinhardt gypsy swing, not to mention his intriguing originals. He delivers both, lightning fast barn-burners and beautiful ballads, occasionally spiced with vocals.
Richard's blend of incredible musicianship and hilarious commentary make his performance one that should not be missed!
Opening the evening will be our very own Randy Emmons. Randy is an established singer/songwriter, classical guitar player and guitar instructor at our lesson studio. He is no stranger to the stage and his original works have won awards and been featured in soundtracks. He is an incredible entertainer and will provide an extra element of awesome to this amazing evening!