Join Richard Lui in conversation with Nancy Giles for the launch of his new book, "Enough about Me."
About this event
A new "anti-self" self-help book explores everyday ways of being selfless at home and work, and in relationships and society. Author Richard Lui and moderator Nancy Giles dig into the stories of a veteran journalist as he makes his way through caring for his father living with Alhzeimer's. They get honest about Asian hate and how a selfless notion undergirds solutions ahead.
100% of author proceeds go towards the Alzheimer's Association, AARP, and the Asian American Journalists Association. To support these organizations and the Strand, you can purchase a copy of the book HERE.
Books purchased from the Strand include a signed book and 2 free tickets to an exclusive pre-screening of Lui's Academy Award® -qualified documentary feature, Sky Blossom (skyblossom.com).
Join Richard Lui as he presents his debut book ENOUGH ABOUT ME: The Unexpected Power of Selflessness LIVE from the Strand. This event will be held on Crowdcast.io and will be live streamed to The Strand's Facebook Page.
-------------------------------------------------------------------------------
What if your path to a more successful, healthy, and satisfying life is actually not about you?
Seven years ago, Richard Lui walked into his supervisor's office at NBC's 30 Rock headquarters, prepared to give up his dream job. Having just learned of his father's Alzheimer's, the news anchor wanted to be with him during his important last years, even if it meant setting aside his career. So Lui reduced his work hours and joined 53 million Americans in becoming a family caregiver.
Today, Lui observes, America suffers from a selfish pandemic. There is an apathy problem — from everyday mass shootings to a peak in hate crimes. Lui reflects on his recent reporting on race-based violence, spree killers, and political animosity as some examples of how he's seen in his stories selfish acts rise in frequency.
In his new book, Enough About Me: The Unexpected Power of Selflessness, Lui opens up about helping his father and living to take care of somebody else. He couples his story with research and tips on how and why living selflessly can bring joy despite difficulty.
You might call it the anti-self approach to self-help. An instruction manual on how everyday acts of selflessness lead to longer life, looking younger, and being more fulfilled. At home, at work, and in relationships. Choice by choice, step by step, we can become bigger than ourselves.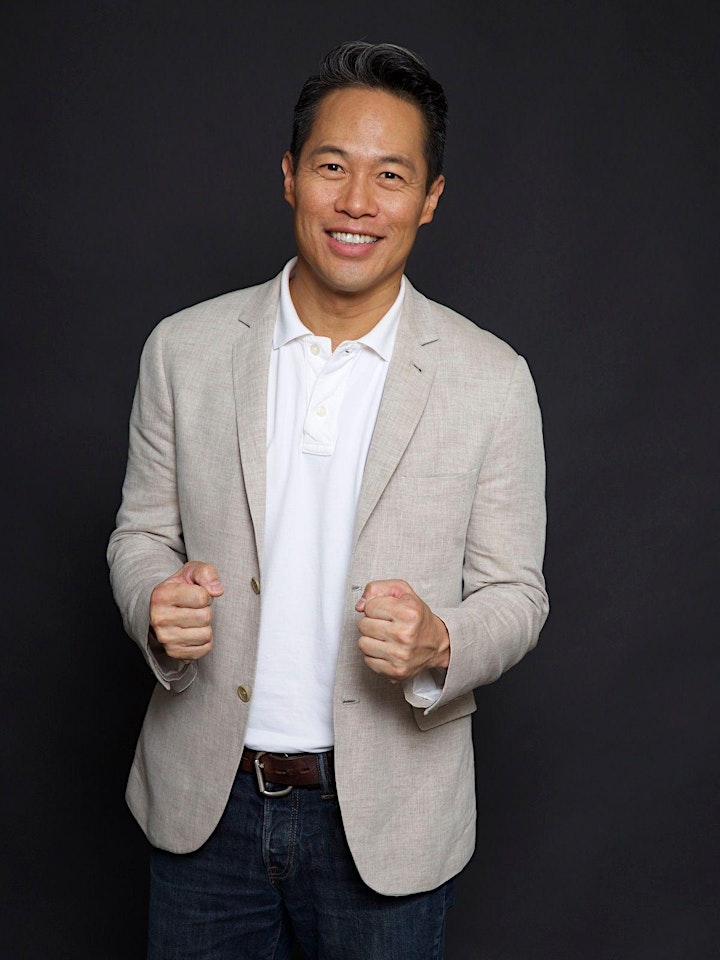 Richard Lui is a veteran and award-winning journalist with more than 30 years in television, film, technology, and business. Currently at MSNBC and previously with CNN Worldwide, he is the first Asian American man to anchor a daily national cable news program, and a team Emmy and Peabody winner. He has just completed an Oscars Qualifying documentary on student caregivers in military families that will hit national broadcast and mainstream streaming in late spring 2021. In addition, Richard's 15-year business career involves a fintech patent and launching six tech brands over three business cycles. Richard has lived, worked, and volunteered on every continent. Learn more at richardlui.com.
Moderator Nancy Giles is an Emmy Award-winning contributor to "CBS News Sunday Morning" (that's the official title of the show) and host of "The Giles Files Podcast," on iTunes.