Description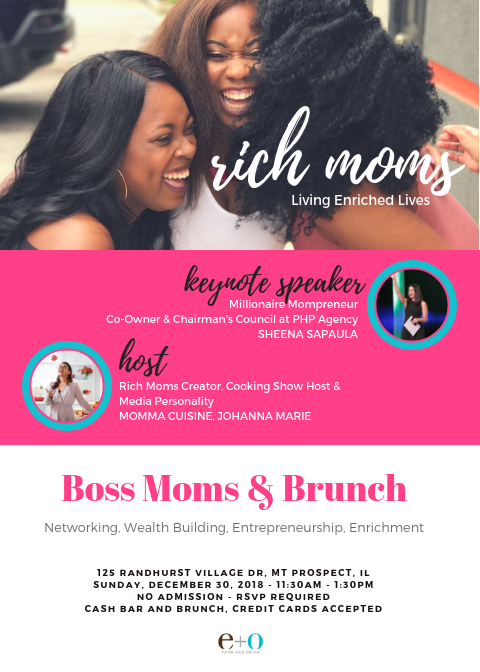 Rich Moms is a community for moms and mompreneurs who strive to live the most enriched lives. Rich Moms strive to elevate their network, bring value to their communities, educate themselves and always empower each other.
Join the first networking and wealth building event with keynote speaker, millionaire mompreneur, Sheena Sapaula. Sheena is the Co-Owner and Chairman's Council at PHP Agency. Learn valuable wealth building concepts that will take you, your family and business into 2019 with a fresh perspective on how to grow, protect and create more money.
Host and creator of Rich Moms is Media Personality and Cooking Show Host, Momma Cuisine, Johanna Marie who since 2009 has been captivating audiences in Chicago and nationwide with her cooking show series, "In The Kitch with Momma Cuisine".
CASH BAR + BRUNCH AT THE EVENT. Guests pay their own meals and drinks.