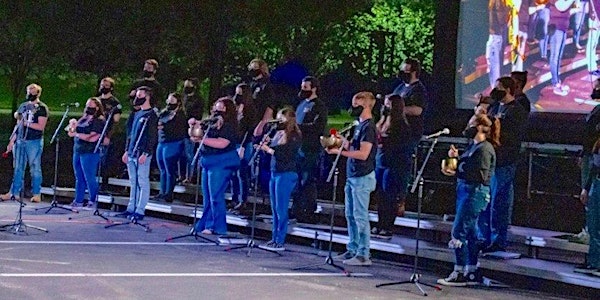 RIC Bon Voyage Choral Concert, featuring the RIC Chorus, Chamber Singers, a
Location
The John Nazarian Center for the Performing Arts - Sapinsley Hall
600 Mount Pleasant Avenue
Providence, RI 02908
Bon Voyage Choral Concert will feature the three RIC choral ensembles – the RIC Chorus, Chamber Singers, and Women's Chorus
About this event
Bon Voyage Choral Concert will feature the three RIC choral ensembles – the RIC Chorus, Chamber Singers, and Women's Chorus – in performances of works by important composers throughout western music history, as well as non-traditional and lesser-known composers and pieces. The RIC Chorus, Chamber Singers, and Women's Chorus are conducted by Teresa Coffman. Michelle Beaton is the pianist and assistant conductor. This concert celebrates graduating senior choristers and is the final concert before members of the Concert Chorus embark on their May 2022 Concert Tour of France.
COVID PROTOCOL
Box Office is NOT open for sales at show time. For contact tracing purposes, ALL tickets must be acquired through EventBrite.
TERMS & CONDITIONS OF REGISTRATION
By registering for tickets you are agreeing to the following:
You are responsible for communicating these rules to whomever you provide tickets. Ticket holders who do not comply with these policies will not be admitted.
MASKS: Patrons will be required to wear a mask covering both nose and mouth at all times while in campus buildings. You will not be allowed into the theatre without a mask. You must supply your own mask.
VACCINATIONS: We strongly advise that patrons be fully vaccinated (BOTH shots of Moderna or Pfizer vaccines as well as booster if eligible) or a negative COVID-19 PCR test taken in the prior 72-hours, or a negative COVID-19 antigen test taken in the prior 6-hours