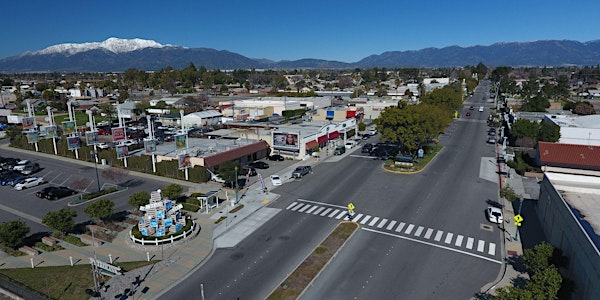 Rialto Foothill & Central Specific Plans Update Public Meeting
Add your voice by joining the City of Rialto for our upcoming public meeting in an effort to update two of our important land use plans.
When and where
Location
Saint Catherine of Siena Church/ Iglesia de Santa Catalina de Siena 339 North Sycamore Avenue Rialto, CA 92376
About this event
Hello Rialto!
To meet the needs of our evolving community in Rialto, the City is currently embarking on an effort to update two (2) important land use plans. These plans will help shape Foothill Boulevard and Downtown Rialto for years to come, so we want to hear what you value and want to see in our community. Members of the project team will be connecting with community members at the Saint Catherine of Siena church, 339 N Sycamore Avenue, Rialto, CA on October 13th, 2022 from 6:00 p.m. to 8:00 p.m. PT.
Please join us to add your voice by joining us at our upcoming public meeting!