Description
Join us for a brief presentation and network with other data professionals and enthusiasts!


Data Visualization: Tips & Tricks
with Maeve Donohue, Founder of Nami Studios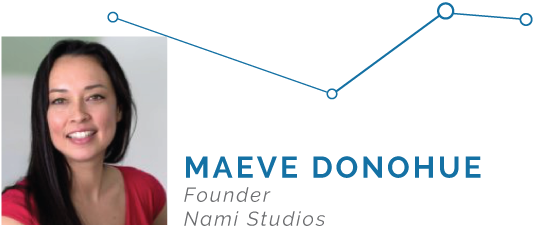 Maeve is the founder and president of Nami Studios, a boutique design consultancy offering strategic design and interactive development for businesses and non-profit organizations. She is a graduate of the Rhode Island School of Design with a BFA in Illustration and is currently pursuing a masters degree at Northeastern University in Data Visualization and Information Design with a focus on 'Design for Collaborative Ecosystems'. She is also enrolled in the graduate certificate program for Data Analytics. Maeve's current work focuses extensively on interdisciplinary teams and multi-stakeholder projects. Based on her work with the MIT Media Lab's Human Dynamics Group, Maeve received a grant from the Rhode Island Foundation to create a statewide, interactive database tool for community non-profits to streamline their membership management and community engagement.