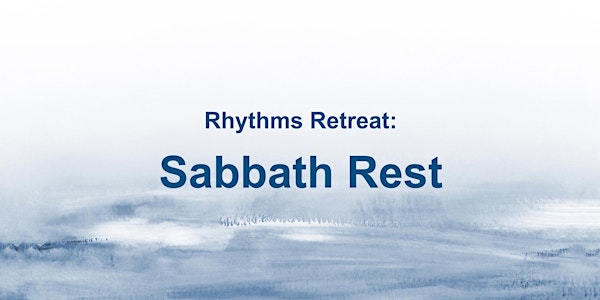 Rhythms Retreat: Sabbath Rest
We will explore the rhythm of sabbath and learn how to create a healthy rhythm of work and rest.
By Chattanooga House of Prayer
Date and time
Sat, Aug 26, 2023 9:00 AM - 12:00 PM EDT
Location
Chattanooga House of Prayer 115 Morrison Springs Road Chattanooga, TN 37415
About this event
Our Rhythms Retreats will take you on a journey to explore spiritual practices that cultivate intimacy with Christ, nurture your soul, and transform your life. Each retreat includes: teaching, discussion and practice of a particular spiritual discipline. This retreat is open to the public - all are welcome to attend (men & women of all ages).
What if there was a place you could enter at the end of each week where your body, mind, and soul could find rest, and your spirit could find refreshment? What if there were a place you could enter that is sacred, blessed, and set apart as a gift of grace for you to enjoy? What if this were a place where the pressures and stresses of work and the worries of the world were checked at the door - and true peace faithfully awaited you within? What if you lived this day in "real-time" enjoying the people and experiences that are truly life-giving? There is such a place. It is not located in geography - it is a day, located in time - it is the weekly practice of Sabbath Rest.