Description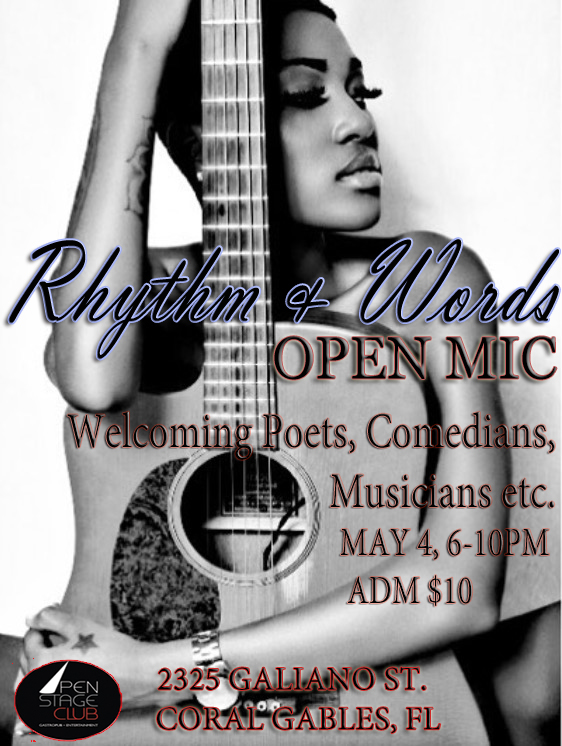 Welcoming all Artists to express themselves through there Art. It could be through Music, Poetry, Comedy etc.
Come out and embrace the Art through the Artists that blesses the stage at the OpenStageClub in Coral Gables.
Due to the amount of interest from artists, we had to change the date to May 4, to accommodate everyone, which will allow for a larger monetary prize. All performing artists will be eligible to win a monetary prize based on audience response.
It will be a night of creativity, where artists presents raw talent.
Sign up under the Performers List to be put on the list.
Setlist is put together prior to the event.
Doors open at 6:00. Performances start 7:00PM

Half off entry fee to all Artists that will perform.

Interested in being a Featured Artist? Go to www.couplezonly.com/openstageclub