Location
Central Library
One Margaret Mitchell Square
Atlanta, GA 30303
libraryoutloud.com presents... Rhythm & Rhymes ™ "A Celebration of Live Jazz, Spoken Word, and Open Mic" at The Library
About this event
LIBRARY OUT LOUD presents...
Rhythm & Rhymes ™ "Women's History Month" at Central Library on March 12, 2022.
The next open mic event will be held on the following date:
Saturday, March 12, 2022 | 2:00 p.m. – 4:00 p.m.
Rhythm & Rhymes ™ at Central Library
hosted by Favorite Librarian
starring Tania De'Shawn
featuring In-Person and Virtual Performances
with commentary by Reggie Love
Join us for a celebration of the arts through live jazz, spoken word, and open mic performances. The March 12th program focuses on the theme, "HerStory " in efforts to illustrate the vital importance of women in history and the humanities.
The monthly arts program, which includes poetry readings, live music, and a $100 open mic contest, takes place from 2:00 p.m. to 4:00 p.m. It is free and open to the public and patrons are free to use public paid parking, rideshares, and/or Marta.
Open Mic at 2:00 p.m. | Rhythm & Rhymes at 3:00 p.m.
Suitable for All Ages • FREE To The Public
Sponsored in part by: @fulcolibrary, @libraryoutloud, and @scribesandvibes
*This program is for informational, educational, and recreational purposes and the contents are not endorsed by the Fulton County Library System or Fulton County Government.
Address:
Central Library
One Margaret Mitchell Square
Atlanta, GA 30303
Registration:
Call 404-612-8700 or visit the branch to register for the open mic.
Information: rhythmandrhymes.org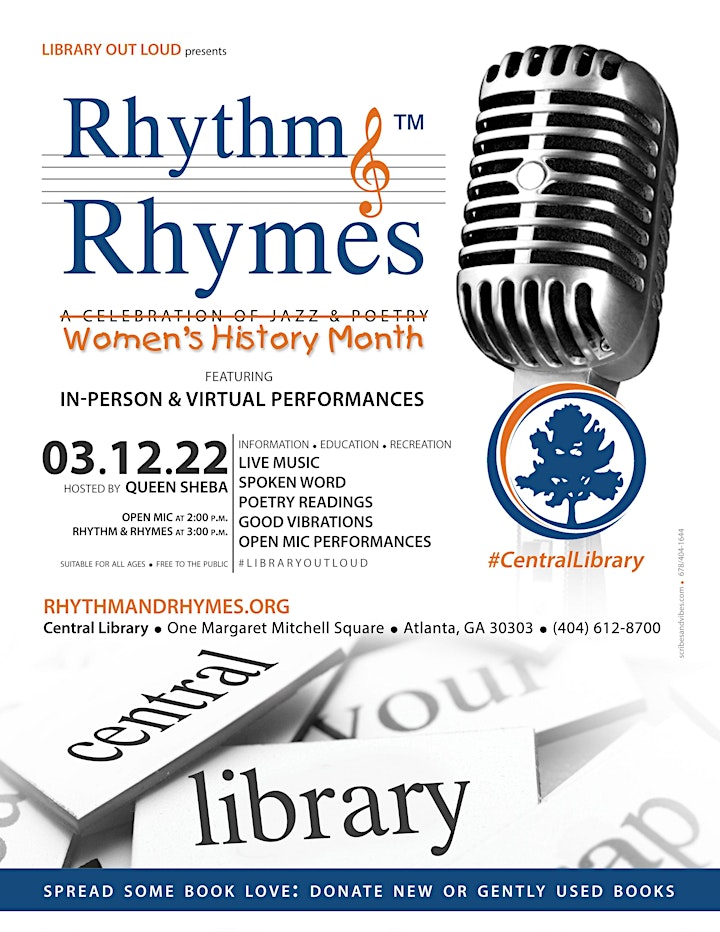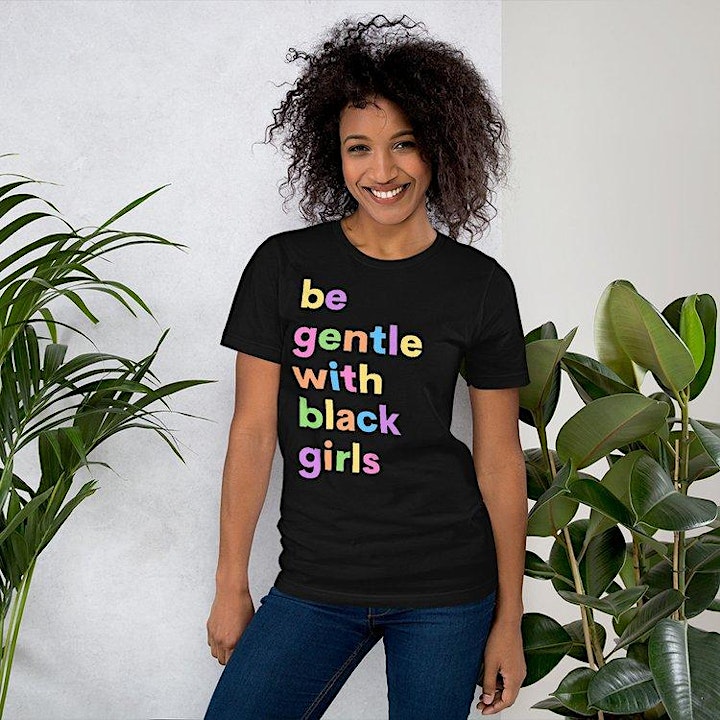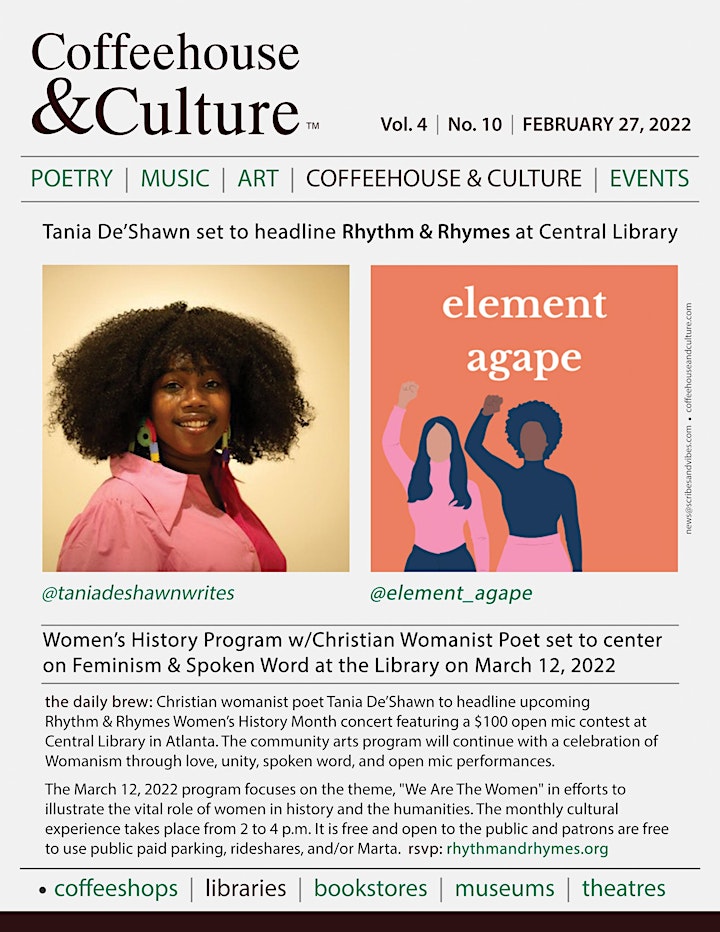 Get a taste of coffeehouse culture and discover what's brewing in the arts! Join us at Coffeehouse & Culture.