Description
NU YOU with Bruce: Yoga Concert
March 24th 1pm-3pm
Yoga Concerts is an innovative initiative designed to promote healthy living while enjoying live sounds and rhythms. Tapping into many senses at once is our forte. Yoga is our practice. Live Music and Yoga – Yes Please!
Live Music * FREE Mimosas * YOGA - BYOMat * FREE Coconut water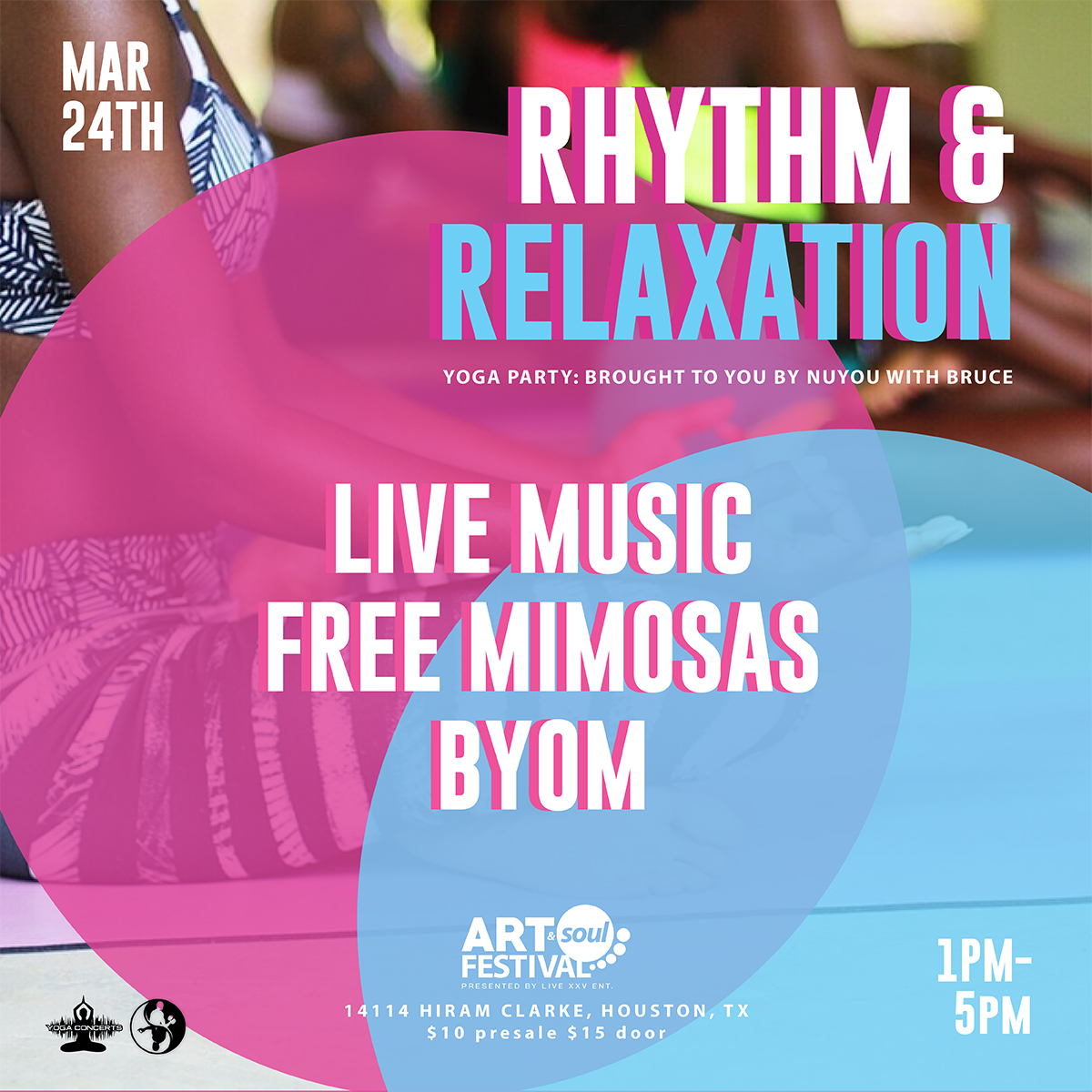 Yoga plus live music – you can't go wrong with this combination. Feel the vibrations.