Description
CommUNITY RHYTHMS ~ Building Community with Drum Circles

A MUSIC MAKING EVENT INSPIRING CONNECTION & COMMUNITY

Hosted by 75 Stutson St in Rochester NY (see map)
Join the fun and celebrate summer with rhythm!
Let's raise the roof with some wild fun, relax with friends and play with rhythm. You'll enjoy an hour of facilitated rhythmic activities that anyone can do. And then we will ride the rhythic wave! Just go with the flow and see where the rhythm takes us.
You'll be surprised with how quickly we can join in and create some amazing sounds. It's fun and anyone can do this. Drum Circles have been building community connections for hundreds of years....so let's celebrate community and BRING YOUR FRIENDS!.....Please share this event.
WHAT IS A FACILITATED DRUMMING CIRCLE –
Guided Rhythm Program for Wellness led by Sandra Sabene (details below)
• PROVIDED - 30+ djembe drums and additional percussions
• PURPOSE - Experience creative rhythms that inspire and strengthen a sense of community through facilitated rhythm modules. The ultimate goal - have fun, learn new ways to observe what's really going on around us and find our true voice.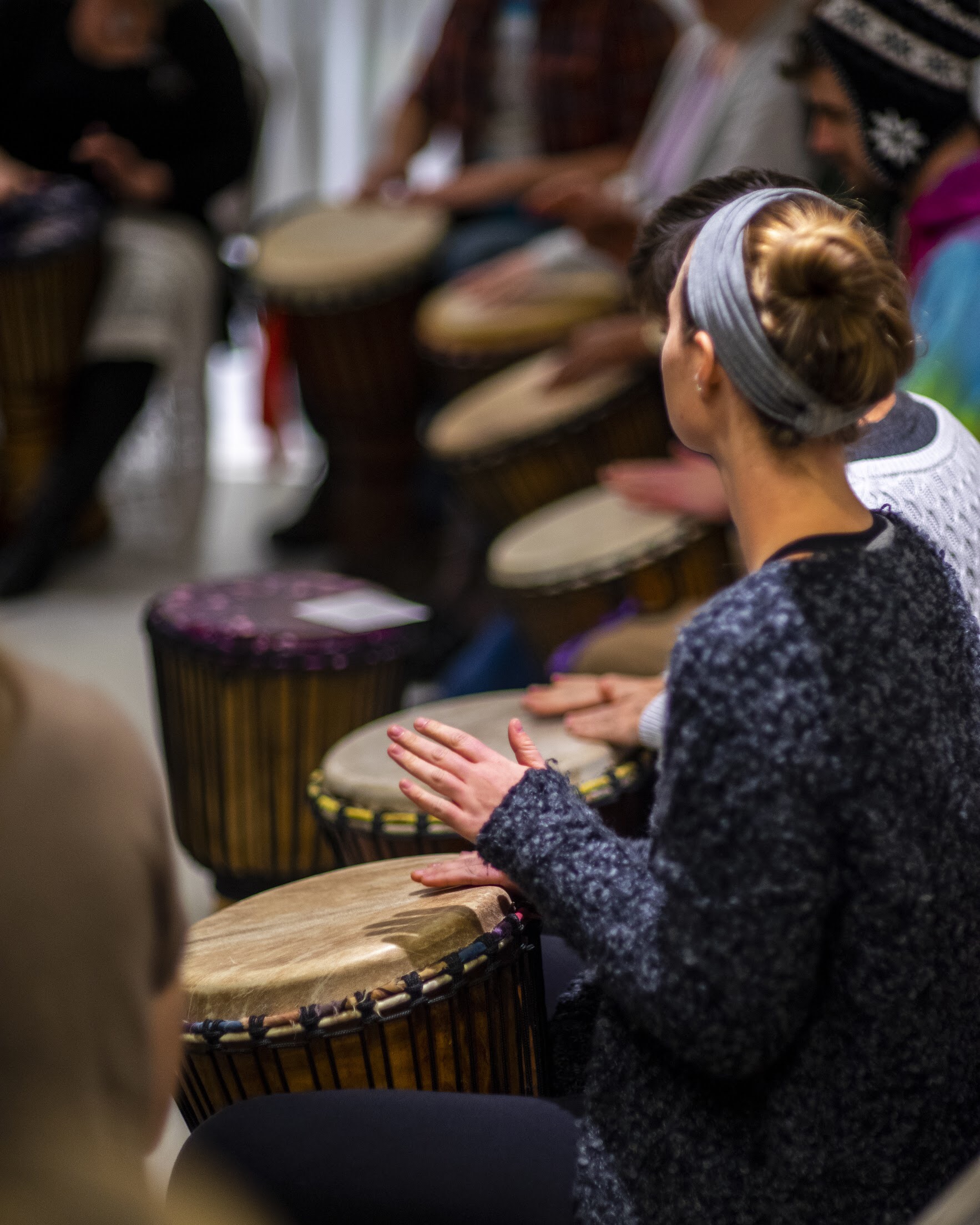 BACKGROUND ON Sandra Sabene - who will be leading the Guided Rhythm Program for Wellness session.
• Sandra is a gifted artist, teacher, Creative Coach and Motivational Speaker and founder of the multidimensional Liverpool Art Center.

LAC Rhythm programs offer opportunities for connection, relaxation, creativity, self empowerment and team building events. Join a creative community and explore fun ways to communicate and connect with others. Rhythm programs may help: Reduce stress, promote wellness, relax the body, awakening the inner artist, discovering new ways to communicate, expressing trapped emotions, releasing energy, and so much more...

• VIDEO: Creative Rhythms - Expressive Arts and Rhythm Programs - www.youtube.com/watch?v=y7MvDzU21VA

• WEBSITES:
Home base: www.liverpoolartcenter.com
Rhythm Facilitator Training:
FAQs
Q: How can I get more information?

A: Call INFO (315)234-9333
Q: Can we keep the intruments?
A: No, the fee is a rental fee for care and maintenance of our equipment to continue offering community events along the east coast.