Lakehouse Music Academy Presents Rhythm at Monmouth University's Lauren K. Woods Theater
About this event
Lakehouse Music Academy presents Rhythm at Monmouth University's Lauren K. Woods Theater.
An intensive drum and percussion experience hosted by the head of Lakehouse Music Academy's drum program, Steve Honoshowsky. Featuring solos, duets, and group performances from the Academy's drum students and instructors, and members of the Monmouth University Pep Band Drum Line. Special guest Pat Petrillo and more TBA!
All proceeds go to the Asbury Park Music Foundation
Only 75 seats available, first-come-first-served.
Tickets available for purchase online only.
COVID PROTOCOL:
Monmouth University has announced its campus-wide indoor event CoVID-19 policies.
The following policies are in effect until further notice:
1. All non MU members age 18 and over are required to provide proof of vaccination or a negative COVID test administered within 72 hours of the event time for Performing Arts, Conference Services and Special Events programs, or Athletic events in excess of 500 people
2. All events regardless of size or internal or external audiences must wear a mask that completely covers the nose and mouth of the participant. Face shields are not acceptable.
3. While there are no specific capacity limits in place, event organizers are urged to practice social distancing as much as possible and seat family units together with space in between.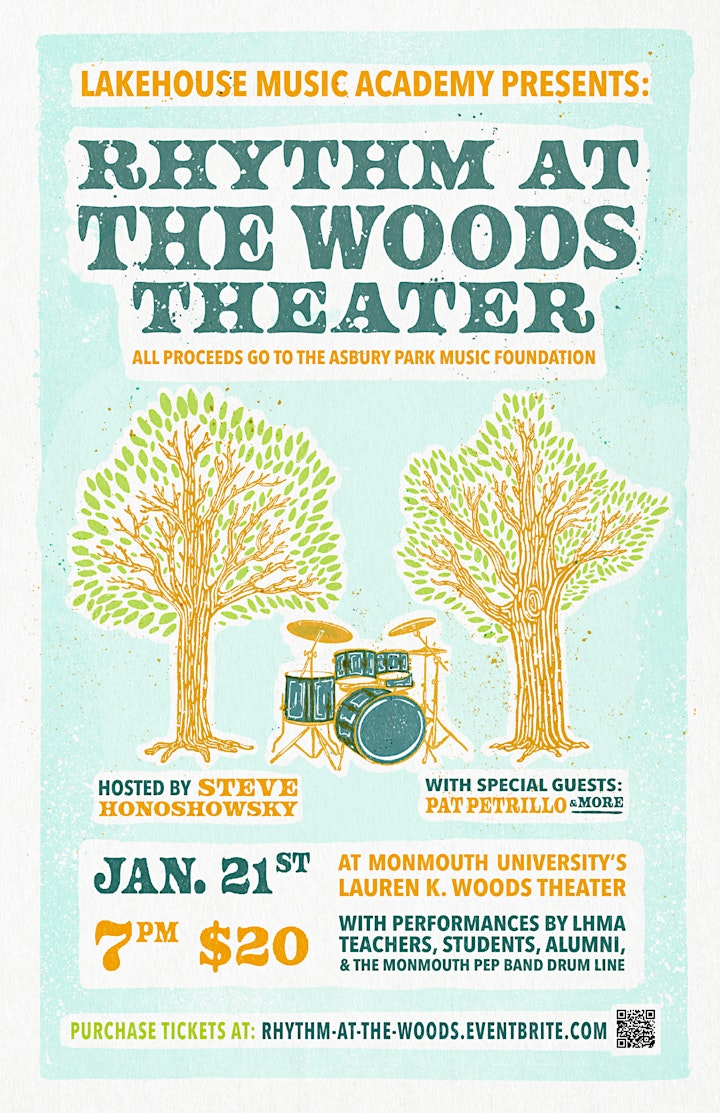 Organizer of Rhythm At The Woods Theater