Description
RHONDA'S HEART: MOTHERLESS DAUGHTERS SUPPORT GROUP
Hosted By:
Kysha' Lockett
Presentation By:
Haven of Support Counseling Services LLC. Lena Chapman MA PLPC & Ashlie Reece MA LPC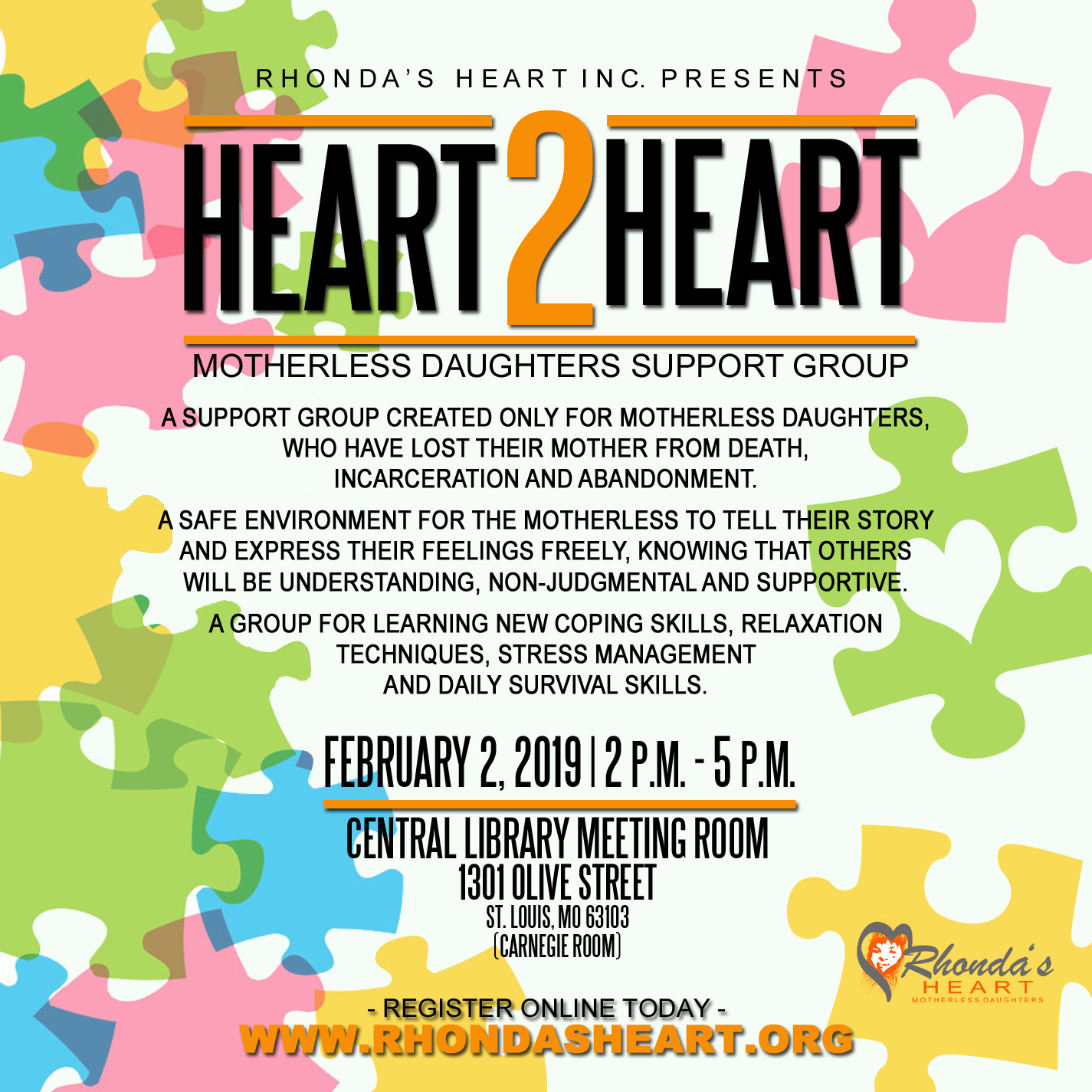 A SUPPORT GROUP CREATED ONLY FOR MOTHERLESS DAUGHTERS, WHO HAVE LOST THEIR MOTHER FROM DEATH, INCARCERATION AND ABANDONMENT.
A SAFE ENVIRONMENT FOR THE MOTHERLESS TO TELL THEIR STORY AND EXPRESS THEIR FEELINGS FREELY, KNOWING THAT OTHERS WILL BE UNDERSTANDING, NON-JUDGMENTAL AND SUPPORTIVE.
A GROUP FOR LEARNING NEW COPING SKILLS, RELAXATION TECHNIQUES, STRESS MANAGEMENT AND DAILY SURVIVAL SKILLS.
Central Library Meeting Room (Carnegie Room) | 1301 Olive Street | St. Louis, MO 63103 | 2 P.M. - 5 P.M.
NO CHILDREN ALLOWED WITH THE EXCEPTION OF TEENAGE MOTHERLESS DAUGHTERS.
This is a private support group for "Motherless Daughters Only"