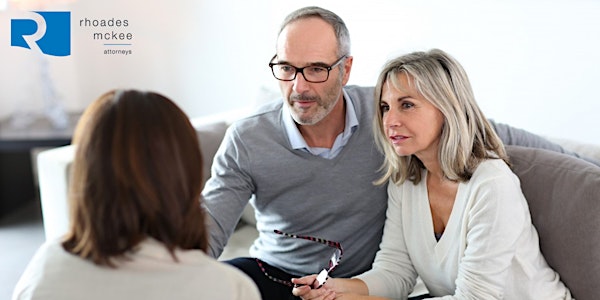 Rhoades McKee Estate Planning Essentials Seminar
Description
Are you prepared?
Join Rhoades McKee Attorneys for a complimentary will and estate planning presentation which includes real life case study scenarios to understand:
The difference between Wills and Trusts
How to avoid/minimize legal entanglements for your family
How taxes will impact planning
Why and how you should avoid probate
Seminar Details:
For your convenience this seminar is being offered at two different locations.
March 8, 2016 - 6:00 PM - 7:30 PM
City Flats Hotel
61 East 7th Street
Holland, MI 49423

March 22, 2016 - 6:00 PM - 7:30 PM
Rhoades McKee Office
55 Campau Ave NW, Suite 300
Grand Rapids, MI 49503

To register for the event, select a date at the top and then click register.