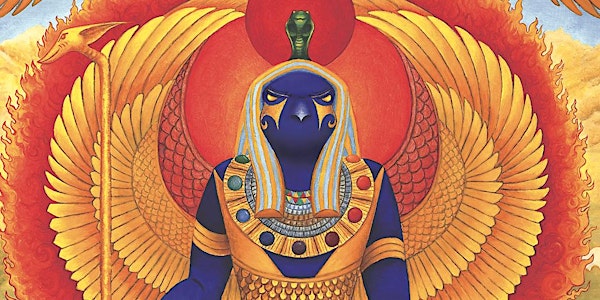 RHK Empowerment and Practice with Sam Webster and Friends
Mahayoga Tantra Invocation of Ra-Hoor-Khuit: Empowerment and Practice by Sam Webster, author of "Tantric Thelema," and Adepts of the OSOGD.
When and where
Location
Arkadia Solano Ave Richmond, CA 94805
Refund Policy
Refunds up to 7 days before event
Eventbrite's fee is nonrefundable.
About this event
An In-Person Training Event Over MLK Weekend 2023
Based on the information in Tantric Thelema, we present the Mahayoga Tantra Invocation of Ra-Hoor-Khuit: Empowerment and Practice.
Please join us for a weekend of deep learning and intense magical practice at a private residence known as Arkadia in Richmond, California.
Our master teacher is Sam Webster, Ph.D., M. Div., Mage, and author of Tantric Thelema, the source text for what we will be learning and practicing in this course.
For the first time ever, a number of Adepts of the Open Source Order of the Golden Dawn (OSOGD) will be invited to teach alongside Sam and to offer their unique perspectives and insights after having devoted decades to the practice and study of this work.
Attendees will have an opportunity to receive empowerment; study the history, development, and theoretical underpinnings of the work; and participate in the practice as a group.
This is a complete method for learning a Mahayoga Tantra technique for invoking the primary deity of Thelema, Ra-Hoor-Khuit. We have seen dedicated practice of these techniques lead to spiritual advancement.
We hope you will join us!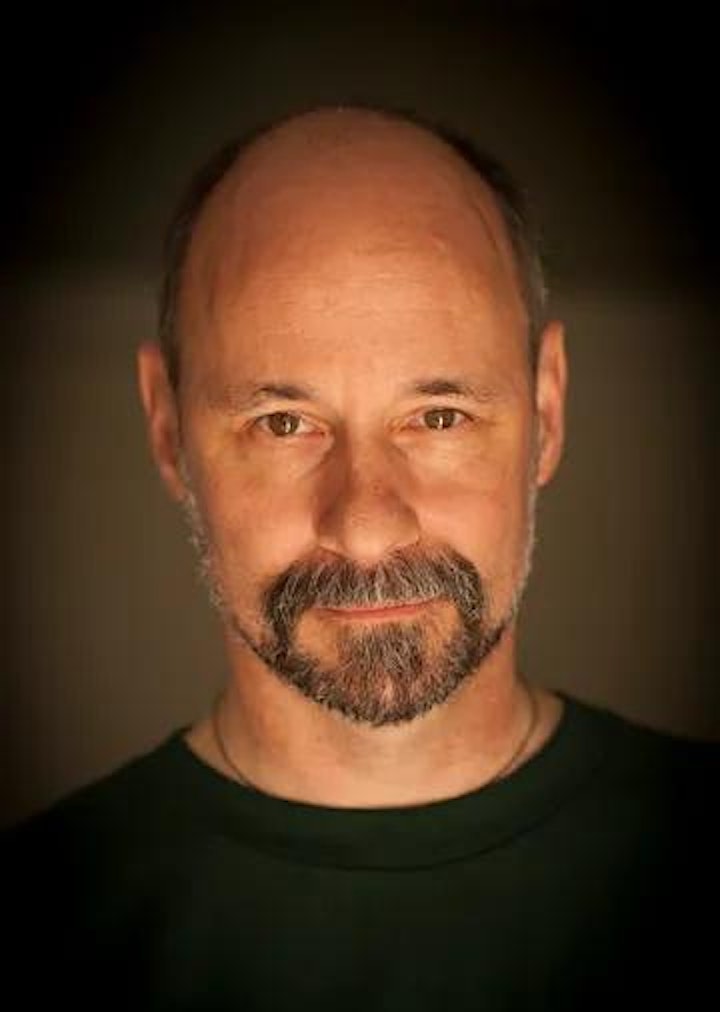 Pictured above, Sam Webster, Ph.D., M. Div., Mage; Founder of the Open Source Order of the Golden Dawn (OSOGD)
Frequently Asked Questions
Who is this event for?
This event is suitable for anyone who feels inspired by its components: magick, Thelema, Ra-Hoor-Khuit, and Tantra. No previous knowledge or experience is required, only a friendly disposition towards experiencing this practice.
If you are already involved in ceremonial magick, Thelema, or Tantra, you might find this event particularly interesting.
How many tickets are available?
Attendance is extremely limited. We have 10 seats reserved for attendees, which are offered on a first-come, first-served basis.
Can I get a refund if I cancel my plan to attend?
You can get a refund up to 7 days before the event date. After that, no refund will be issued.
How much does it cost?
There is no cost. If you feel moved to do so and it doesn't create a hardship for you, you may donate to help cover the costs of putting on the event, such as printing costs.
How long is the event?
In general, this is a two-day event. Attendance for both days is required to properly "receive" the practices that will be presented.
Attendees should plan to arrive prior to the start time at 1:00 p.m. and expect to be here until 5:00 p.m. on Saturday 1/14/22, and until 6:00 p.m. on Sunday.1/15/22. The number of total attendees will determine ultimately how long the empowerment and teaching will take. We expect to be done in any case by 5 p.m.
What is the schedule?
The event starts at 1 p.m. and ends at 5 p.m. (Saturday) or 6 p.m. (Sunday).
This will be a didactic and practical learning experience for participants.
What is the physical arrangement like?
Attendees will be seated on a floor or in a chair for most of the day. If you choose to sit on the ground for this practice (which is traditional) please bring everything you need to keep comfortable, we might suggest:
* Zafus, pillows, backjacks, or meditation benches
* A light blanket, shawl, etc. to keep you warm during the sit
* A bottle of water, cough drops, and/or other throat care
Water, tea, and snacks will be provided.
What is this practice?
This is a ritual invocation of Ra-Hoor-Khuit in the arising-as mode: we magically become Ra-Hoor-Khuit. We do this by reciting a series of magical and inspiring verses taken from the Book of the Law, visualizing ourselves transforming into the form of the God, and manipulating our energy and emotions. It's a complex, multi-step process, and we will teach it all to you. It's based on the Tibetan Buddhist practices of yidam practice or deity yoga, so if you are familiar with those, expect something similar.
What is empowerment?
Empowerment is a formal, magical introduction to the practice and, in this case, the God. It is an initiation and gives you the seed of a magical connection to the God that you can nurture through your ongoing practice. Empowerment is not required to do this Ra-Hoor-Khuit practice, but it helps a lot.
Do I have to make any vows?
Yes, you must sign a promise vowing to use this practice for the benefit of all beings.
Specifically, the vow you'll be asked to sign reads, "I, the undersigned do hereby dedicate my practice of this Invocation of Ra-Hoor-Khuit to the benefit of all beings, including myself, and upon attaining to the realization that it gives, I dedicate that power to the aiding of all beings to the supreme realization called Enlightenment."
Do I have to commit to doing this practice regularly?
There is no practice commitment. You can just come to our retreat, take the empowerment and teaching, do the session once with us, and be done. However, the main benefits of the practice come from doing it repeatedly on your own. The introduction is a seed. If you would like to see its fruit, you must nurture it.
Can I come late or leave early?
Please do not come late.
We ask that you commit to the whole weekend event. However, if something comes up and you must leave in the middle of the day, please do so in the breaks between sessions.
What should I wear?
Wear mainly red with black and gold accents. We'll be sitting for a long time and doing quite a bit of chanting. Make sure your clothes are comfortable and don't constrict your breathing.
What precautions are you taking to keep safe against the novel coronavirus, COVID-19?
We are taking all prudent precautions. We will provide hand sanitizer, hand-washing facilities, and single-use paper towels. Lastly, we have limited attendance to allow for maximum social distancing given the space which is our classroom and laboratory.
COVID-19 Protocols:
Wearing a face mask is not going to be practical or effective given the nature of this event, which involves a lot of breathing together in a small space (a private residence).
House rules dictate that we all exercise caution around communicable disease. We ask that you be vaccinated against Covid-19, that you are feeling well on the days leading up to and on the the day of the event, and that you test negative before the event. Please be prepared to show proof of vaccination upon arrival at the training site.