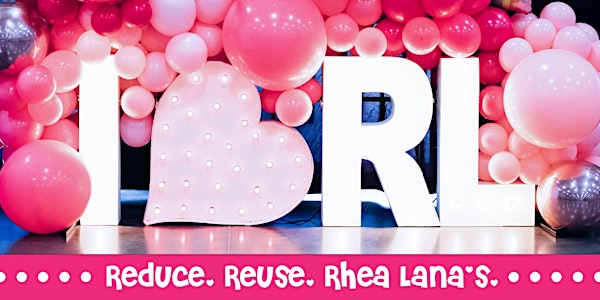 Rhea Lana's of West Chicagoland Back to School Fall & Winter UpScale ReSale
Location
Yorktown Shopping Center Strip Mall near McDonald's off Highland Ave.
2 Yorktown Shopping Center
Lombard, IL 60148
Rhea Lana's of West Chicagoland is hosting a Back To School Fall & Winter Sale! Get ready for the 2022 season at our Upscale Resale!
About this event
Kids are expensive and life is hectic! Rhea Lana's of West Chicagoland is the answer for busy and savvy moms & dads like you!
Want to shop BEFORE we open to the public? The key to scoring the BEST deals is shopping early and we are thrilled to offer you the option to purchase an early shopping ticket! Multiple options allow you to choose the day, time and ticket price that works best for YOU!
Our UpScale ReSale will have all the things you need to get your children and teens set for the Fall & Winter season!
EARLY ACCESS TICKET SALE DETAILS:
Wednesday July 6th - Text Club Subscribers will be sent a text on Wednesday July 6th Sign up here NOW!
Thursday July 7th - Our Instagram followers will be next to receive early access on Thursday, July 7th! FOLLOW!
Friday, July 8th - Tickets go on sale to the public Friday, July 8 at 10am!
Paid Pre-Sale Ticket INFO -
Launch Party Shopping: $60 - Wednesday, August 10 at 6PM
Premiere Shopping : $50 - Wednesday, August 10 at 7PM
Platinum Shopping: $40 - Thursday, August 11 at 3PM
Gold Shopping: $30 - Thursday, August 11 at 6PM
Silver Shopping: $10 - Friday, August 12 at 6PM
Ticket holder may bring one Guest. No children under the age of 13 will be allowed into the store during our pre-sales (unless wearable infant).
All tickets include a free Half Price pre-sale Shopping Ticket for Wednesday, August 17th.
At Rhea Lana's of West Chicagoland, you will find over 100,000 items under one roof and save 60-90% off retail prices! Every sale we have:
✔️ Clothes (sizes infant-teen) including maternity/pregnancy
✔️ Shoes
✔️ Baby Equipment
✔️ Furniture
✔️ Toys, Books, DVD's, Electronics
✔️ Bedding
✔️ Nursery Decor
✔️ Much, much more!
FREE guest tickets are available NOW for Saturday, August 13!!
Sale opens to the public on Sunday, August 14 at 10am. No ticket or pass needed. We accept Cash and Credit (Visa, Mastercard & Discover) with a photo ID.
Rhea Lana's of West Chicagoland is grateful to have been VOTED ONE OF THE TOP 10 CHILDREN'S CONSIGNMENT SALES IN THE COUNTRY! Thank you!
XO
Christine DeGraf
christine@rhealana.com
630-728-5255