Event Information
Location
50 Milk St
16th Floor "Edison" Conf Room
Boston, MA 02109
Description
The Residential Green Building Committee is focused on improving the housing stock of the Commonwealth by championing green building practices in our communities. Join us on the second Monday of each month to be a part of the movement.
This meeting's speaker will be John Rockwell from Zehnder America. He will be giving a presentation titled Whole-House Ventilation Systems: Providing Healthy, Comfortable, & Energy Efficient Indoor Solutions
At the end of this program, participants will be able to:

1. Understand the advantages and weaknesses of supply-only, exhaust-only, and balanced ventilation systems
2. Learn how heat recovery ventilation enables a comfortable and healthy environment
3. Understand HRV/ERV's role in building an energy efficient home
4. Learn how to evaluate and choose the most effective HRV/ERV system

"Zehnder America" is a Registered Provider with The American Institute of Architects Continuing Education Systems (AIA/CES). Credit(s) earned on completion of this program will be reported to AIA/CES for AIA members. Certificates of Completion for both AIA members and non-AIA members are available upon request. This program is registered with AIA/CES for continuing professional education. As such, it does not include content that may be deemed or construed to be an approval or endorsement by the AIA of any material of construction or any method or manner of handling, using, distributing, or dealing in any material or product. Questions related to specific materials, methods, and services will be addressed at the conclusion of this presentation.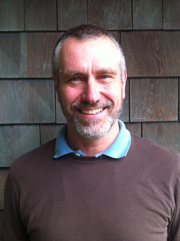 About the speaker
John Rockwell received his Bachelor of Architecture from Wentworth Institute of Technology in Boston and his Master of Architecture from the University of Miami. His work since then has included teaching, residential design for other firms and in his own practice, municipal clean energy management, utility‐funded weatherization, building science and Passive House construction. While designing and building his own low‐energy, high‐performance home, he became a Technical Sales Engineer with Swiss‐owned Zehnder America, manufacturer of among the most efficient Heat Recovery Ventilation systems available in North America.
Residential Green Building Committee
The committee's objectives are to work to raise the awareness of the benefits of residential green building and remodeling and to increase the quantity of projects registering for LEED for Homes. The committee, through education and outreach, will focus on the following:
Hold across MA, Lunch, and LEED, education sessions and tours on topics such as Zero Net Energy, Deep Energy Retrofits and REGREEN
Help the community understand and implement LEED for Homes and residential green building, remodeling and retrofits
Ensure that our target markets are aware of available green building tools and resources
Partner with other Green Building Programs
Establish a collaborative relationship with a professional and/or community organizations
Develop case studies and green residential building content for the USGBC MA website
Committee Meetings
Please contact Kimberly Le (le.kimberly.c@gmail.com) if you are interested in joining this committee or plan on attending an upcoming meeting.
http://usgbcma.org/residential-green-building
Date and Time
Location
50 Milk St
16th Floor "Edison" Conf Room
Boston, MA 02109