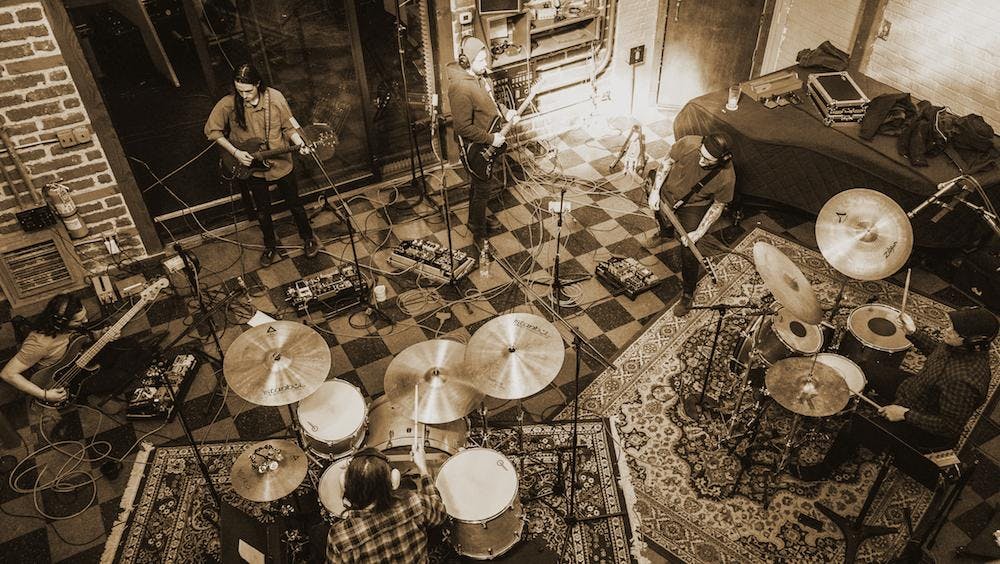 About this Event
$10 (adv.), $12 // 21+
----------
Treating you to some magma scorched double trouble, REZN and LUME have joined forces to bring you 'LUME / REZN: Live at Electrical Audio.' Fueled by a hunger doom and drone, REZN and LUME are ready to tear you into a million little riff-ravaged pieces. Tonight's gig will include a 20-minute LUME set seamlessly cruising into a 20-minute REZN set, and followed by a 20-minute collaborative performance with two drummers, two bassists, two guitarists, and a synth/saxophonist to fuse it all together. Ride the wave, hail satan, et cetera.
Visceral and vulnerable are what define the stylings of Chicago based sludge wonder NOT FOR YOU. Songs like "It Can't See" and "Falling Down A Hole Into The Fiery Pits Of Hell" vibrate with kinetic energy that will no doubt captivate listeners.
BORER is the nom de plume of Andrew Jaracz, who kick out and cranks through sonic experiments like a lean, mean electro-perimental machine.