Description
If you are a firm looking to learn more about the Reynolds School District Bond Program, connect with CM/GCs, and find out more about project opportunities, this (free) expo event is for you!
All CM/GCs will be in attendance at the Bond Work Expo to discuss upcoming project opportunities and meet subcontractors. COBID will also be present to certify firms as Minority owned, Women owned, Emerging Small Business and ServiceDisabled Veteran-Owned. Meet DAY CPM, City of Gresham and Rockwood CDC.
Attendance is free, but please register so we can plan for seating/food. The expo will be held at the Sunrise Center of the Rockwood CDC (formerly the Black Cat Cantina). The location is within a block of a MAX line.
Thanks to our partners: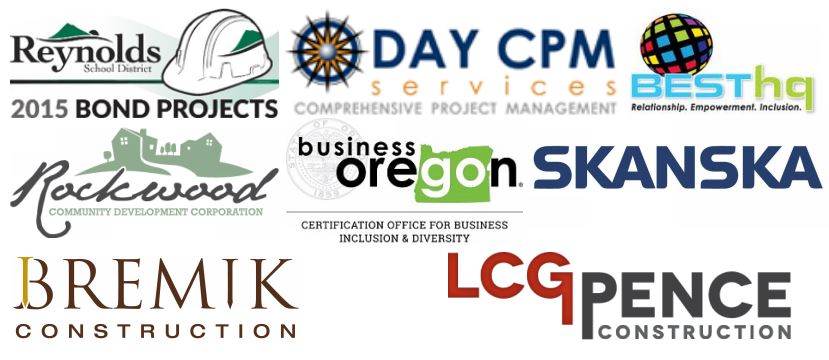 https://www.facebook.com/events/374891252842080/