About this Event
Rewriting Your Money Story
Thrivent Pacific Cascade Annual Celebration
Special guest speakers, Brad Hewitt and Dr. James Moline
Have you ever thought: What is my enough?
Each of us has a unique money story shaped by experiences and attributes, such as how our parents viewed money, our personality, values and so much more.
We invite you to join us for an enlightening evening exploring our individual "What is my enough?"
Authors of "Your New Money Mindset" retired Thrivent CEO, Brad Hewitt and Dr. James Moline will challenge you to examine how money plays a role in your life, and inspire you to reshape your vision of financial happiness by examining your attitudes and beliefs around money.
Through interactive experiences and openhearted discussion, you will begin to understand:
How consumerism impacts our culture.
How to live a content, confident and generous life with your time, energy and money.
How to replace tension and fear surrounding money with contentment and peace.
This annual celebration event will include dinner stations and guests will receive a special surprise at the end of the evening.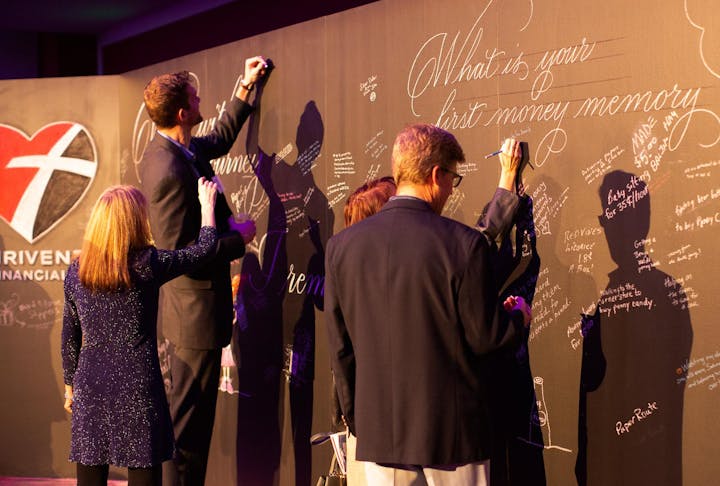 Complimentary admission for up to four guests per registration (ticket value $150). Please include all requested information for each individual guest.
Attire: Dressy-casual (women: dress pants, skirt or dress; Men: dress shirt, blazer or sport coat).
Hosted by Thrivent Member Network - Pacific Cascade Region. Please email questions to BoxTMNPacificCascade@Thrivent.com. No products will be sold at this event.