Description
CELEBRATE YOUR AUTHENTIC VOICE
Beginning on Thursday, August 10, Robyn Rice Olmstead will facilitate a 7 week workshop at Awakened Living called "Rewriting Your Story."
In this class, participants will explore world events and personal stories. They will challenge their beliefs, opinions and personal judgements and gain a clearer understanding of how the Universal laws play out in their lives. It is an opportunity to take a courageous stance, to share personal experiences, inner fears and global concerns. It will culminate in a performance piece that will be presented at our Wednesday evening service.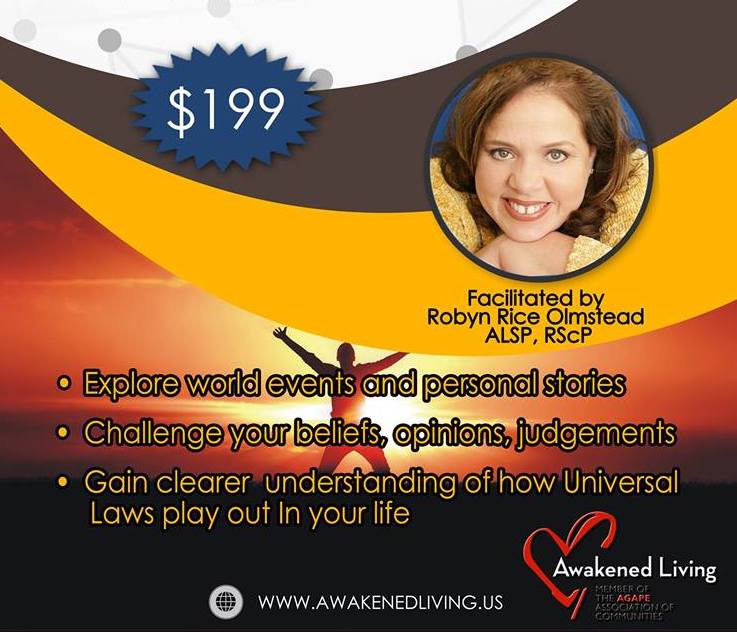 7 Consecutive Thursday Evenings starting on 8/10
7:00 PM – 9:00 PM
Only $199 for all 7 weeks!

AWAKENED LIVING
3630 Telegraph Ave - Oakland, CA 94609

ONLY 2 1/2 BLOCKS FROM THE MacArthur Street BART STATION
Please enter throufgh back door. (Off parking lot)