Sales Have Ended
Ticket sales have ended
Tickets are no longer available for this event
Sales Have Ended
Ticket sales have ended
Tickets are no longer available for this event
Are you ready to bring the energies of transformation & joy to your most important relationships?!
About this event
More Joy? Yes, Please.
It happened, somehow. Just yesterday it was New Year's Day and now it's October / November. We've grown a lot this year, haven't we? In some ways, it seems like we've grown forward. In other ways, we still might be making friends with the direction of things.
As we anticipate the last few weeks of the calendar year, we can look out toward the holiday horizon. For some of us, this horizon might hold the promise of togetherness and celebration-a-plenty. For others, it might hold a longing for a kind of togetherness that is not within our reach for any number of reasons. Maybe even the promise of confrontation-a-plenty looms large, or some sacred combination.
As Ram Dass says:
If you think you're enlightened,
go spend a week with your family.
What we know for sure about all of our experiences is that the story we hold affects the quality of our story's unfolding. We believe this is an empowering insight!
If you are curious about discovering perfectly accessible ways of bringing the energies of transformation & joy to your most important relationships this holiday season (and beyond!)-- without any of your outer circumstances needing to be different than they are-- we hope you'll join us for this inspired in-person event.
Dress warm and cozy and bring your own blanket if you wish!
Investment in Self: $22
During this auspicious time, we have the opportunity to meet ourselves right where we are. Where everything is holy, no matter what it looks like. To reap the bounty of the season. From that holy place, we can take inspired action if only we know where to begin. Join us, we'd love to guide you!
Join the Conscious Community Collaborative for this workshop and viewing of "Is Your Story Making You Sick".
Location: The Big White Barn at Baker Farmhouse: 22899 Dunbar Road Sheridan Indiana 46069
Meet your guides:
Collette Pellissier of Illuminated Leadership
Kelei Denise Baker Leak of Enlightened Steps Hypnosis, Coaching & Consulting
Paula Lord of Gym Roots, Pranic Healing and Movement Expert
_ _
As the Conscious Community Collaborative (CCC), our Holistic Providers are co-creating and collaborating with each other and the greater community to empower healing at both the individual and collective level, during this time of intense uncertainty and unrest. The collaborative is hosting free/virtual events monthly.
We grow together. Please contact us at indyhealingcenter@gmail.com with suggestions for future events / resources that would support you on your / our healing journey!
Our CCC was inspired by the documentary "Is Your Story Making You Sick?" The film follows the journey of eight courageous individuals as they transform their personal stories of pain, suffering, and breakdown into breakthroughs. You can witness the 15-minute version of the film through the link below after entering your email when prompted.
Virtual Screening:
https://www.story.movie/support
Warmly- Our Conscious Community Collaborative
Catherine Clift - Transformational Wealth & Success Coach
Melissa Laborsky, MD - Indy Healing Center
Becky Laurenzana - RYT 200, Holistic Health Coach, Reiki Practitioner
Kelei Baker Leak - Enlightened Steps Hypnosis, Coaching, & Consulting
Heather Meyer, MS, LMHC - Dynamic Wisdom
Tracy Minor - City Cricket Wellness
Colette Pellissier, MBA, MA, CPCC, PCC - Illuminated Leadership
Jennifer Seffrin - Indy Holistic Hub
Katelyn White - Reiki for Your Soul
To learn more visit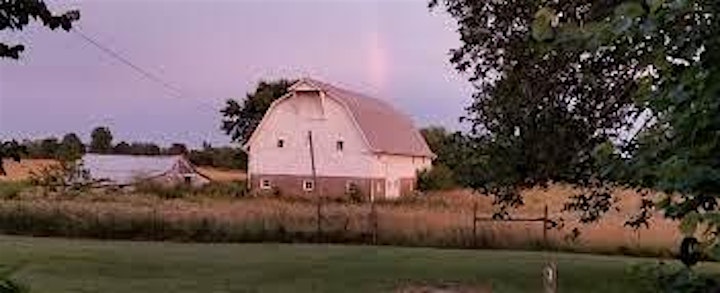 Baker Farmhouse: The Rainbow Ends Here
Organizer of Rewrite Your Relationship Stories Through the Language of Love!
At Indy Healing Center, Melissa Laborsky MD, integrates the ancient wisdom of Chinese Medicine with modern science.  In her practice, she uses the tools of acupuncture/acupressure, Chinese herbs, healing foods, and energy exercises to empower self-healing.  Visit indyhealingcenter.com to learn more.