REWRITE YOUR DESTINY! ANYTIME ONLINE

Sunday, December 7, 2014 at 1:00 PM

-

Tuesday, December 13, 2016 at 2:00 PM (EST)
Event Details
This Online Process Is Available Anytime

Rewrite Your Destiny!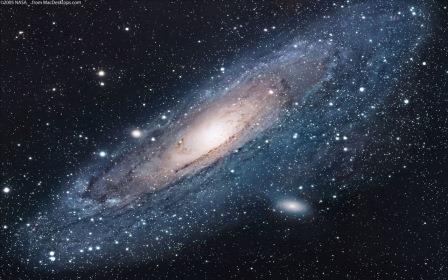 DISCOVER INTER-DIMENSIONAL FLIGHT
TRAVEL THROUGH SPACE & TIME...
REWRITE YOUR DESTINY!
This course includes teachings the instructor received during a lifetime of learning with many masters and spiritual traditions, and being a spiritual teacher himself for over 40 years.

Join us for this life-changing journey, guided & made possible by your own Inner Divine
You will receive a link to the Video Playback Recording, so, you can do it anytime that's convenient, as many times as you want! It will be just as powerful as doing it Live.
Time Travel? Is that really possible? Yes it is, and that is literally what we are going to do in this special process. You are a conscious spirit being, unbounded by time and space. Wherever you direct your awareness, anywhere in the universe, forward or backward in time, your spirit is already present there, and with a little preparation and the help of the Divine, you are able to actually experience that reality. We are going to ask the Divine to help us locate the problem areas along our personal timeline and help us rewrite them, rewrite our Destiny. We will journey back to the moment of our cosmic origin in the ancient past, then forward through many lifetimes to our present incarnation. We will revisit our conception and journey through the womb and our birth experience, undergo a glorious rebirth through the womb of the Divine Mother, then travel centuries into the future for a glimpse of what lies ahead. Finally, we will return to the present moment, to celebrate a transformed life.  Sound interesting? Join us!
Online Anywhere Anytime via Recorded Livestream Webcast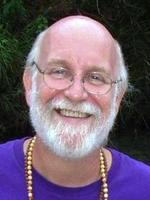 Led by Rev. Dr. Michael Milner Ph.D.,
Awakened Spiritual Teacher, Counselor and Interfaith Minister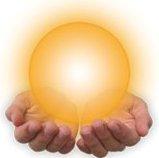 Repair Your Unconscious Life Program & Transform the Course of Your Life 


Everything in our lives is controlled by a program running in the unconscious mind. That includes our health, lifespan, education, finances, family life, court cases, accidents, quality of life, etc. This program is created and controlled by unresolved past life issues, our experience from the time of our conception in the womb until several hours after birth, our experiences during the first 7 years of our life and our life experiences up until now. Everything we are going through in our lives is determined by this program. It maps the flow of our Karma. We call this program "Destiny".
The good news is that any problems in the program can be repaired with the help of the Divine. With the help of the Divine you can rewrite the script and change your Destiny!
This course will help you see your own unconscious programming, how it came to be, and you will be taken through a very deep process to correct it. You could expect to see positive results in every area of your life.
Many of you have been asking what to do to help you with your Karma, the principle that says "We will reap what we sow, and many times over". We all reap what we sow. There is no way around that, but our life program, our unconscious conditioning, will determine how we experience that flow of Karma. We can do it the easy way or the hard way. If the unconscious programming is repaired, our path will be much gentler.
We will take a Sacred Journey with the Divine to repair the program of our Destiny: first back in time to the origin of our being, then forward in time, through past lives to our present incarnation, our conception, journey through the womb, our birth, rebirth through the womb of the Divine Mother, back to the present moment and far forward into the future.
This Special Course will include: 
·

   

Aarthi

·

   

Invoking the Divine in the Heart Chakra

·

   

Sankalpa - Setting the Intention

·

   

Guided Chakra Meditation

·

   

Special

Deeksha

·

   

Stages of Programming

·

   

Shavasana with Deep Guided Relaxation (Yoga Nidra) 

·

   Sacred Journey with the Divine to

Repair & Rewrite Your Destiny:
                           Back in time to your Origin, then forward in time, through past lives,
                           & Rebirthing through the Womb of the Divine Mother, 
                           back to the Present Moment & far on into the Future
·

   

Gratitude, Celebration & Dancing

·

   Group Sharing

 
EVERYONE IS WELCOME!
Date: Anytime Online!
      Location: Anywhere Online,  
Cost to participate: $64
 The Website Link to view the webcast will be provided as soon as you register.
You must have enough room to lie down on the floor for about an hour of the process. Even if your floor is carpeted, you might want to have a yoga mat or a blanket to lie down on and a small blanket to keep warm.
We will email all of you the Participant Notes.
The video recording will remain available at the link we send you, so you may view it again at any future time.
If you have any questions, feel free to email me at bpmilner@yahoo.com.
Rev. Dr. Michael Milner, Ph.D. is an Awakened Spiritual Teacher, Counselor and Interfaith Minister. For more than 40 years Michael has provided counseling, guidance & energetic assistance to those who are undergoing processes of spiritual transformation. As an Interfaith Minister, ordained in both the Taoist and Christian traditions, he helps people from many paths flow with the effects of the awakening process. Michael and his wife, Rev. Suzanne Champlin, co-direct Flowering Heart: Center for Integral Spiritual Growth & Wholeness in Clearwater, Florida. Visit:http://floweringheart.org/
When
Sunday, December 7, 2014 at 1:00 PM

-

Tuesday, December 13, 2016 at 2:00 PM (EST)
Add to my calendar
Organizer
Flowering Heart ~ Florida
REWRITE YOUR DESTINY! ANYTIME ONLINE