About this Event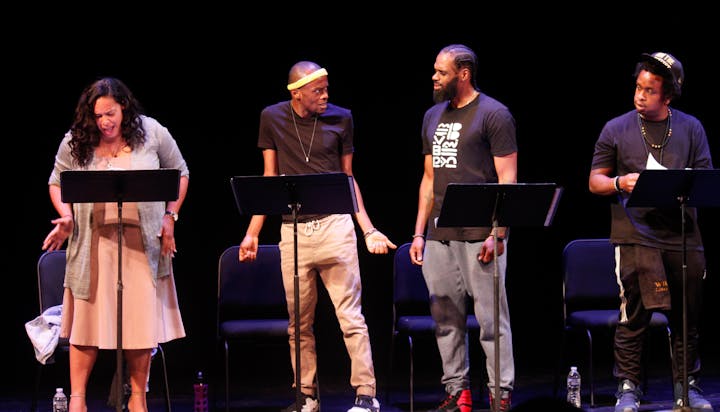 Young Playwrights' Theater (YPT) presents a staged reading of a new play-in-progress written by Duke Ellington School for the Arts alumnus Tyrese Rowe.
REWRITE (formerly No Hood Story) captures the inner world and outer life challenges of a young writer coming of age in Washington, DC. YPT is excited to present the latest iteration of this play at Sidney Harman Hall, the home of Shakespeare Theatre Company in Washington, DC. This event is FREE and open to the public.
*Content warning: explicit language, drug use, sexual behavior, poverty, domestic violence, assault
This presentation is one step in Tyrese's development of the play before it is fully produced at the Anacostia Playhouse in April 2020! Audience members are encouraged to stay for a post-show discussion to offer thoughts and feedback to the playwright.