Description
Do you struggle with being loving and kind to yourself?
Do you keep attracting the same type of men over and over?
Do you want MORE from life - and want to quit settling in your love life or career?
Do you want to break through your own Glass Ceiling and have the abundant, love-filled life you DESERVE?
As Modern Women, we can HAVE IT ALL.
Technically, we have everything we need to manifest the relationship and purposeful life we desire.
And yet, most of us feel held back. We feel small, too afraid to show our light. Too afraid to be powerful, radiant, authentic and passionate. Too afraid of asking for what we're worth, and receiving love and abundance with grace.
So what's holding you back from achieving your potential, you ask?
It's not your fault – BLAME YOUR BELIEFS!
* Our beliefs are what create our reality – and lead to the same patterns over and over in our life. *
If you're like most women, you may be holding on to outdated beliefs about the kind of love, relationship & life you deserve. These may be subconscious, or conscious - and may not even be ours!
It's time to release these beliefs & patterns, upgrade to a higher vibration of a positive mindset... and play a BIGGER game!
Join Sarika Jain, love coach and Viki Scudiery, Theta energy healer, who will guide you in a REVOLUTIONARY, life-changing evening of identifying and releasing your limiting beliefs, and stepping into a new, powerful paradigm that's authentic for you. The evening will include meditations and healing exercises.
Join this fun, engaging, intimate workshop, and you will walk out feeling...
+ Irresistible to men and new opportunities
+ Clear about the source of your limiting beliefs - and how to shift them
+ Energized and inspired by your own transformation, and the powerful women you meet
+ Radiant and open-hearted - with a brand new mindset on True, Lasting love!
Note: Refreshments will be served.
About Sarika & Viki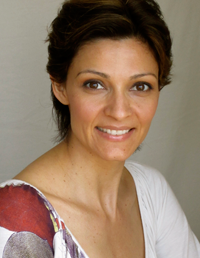 Viki Scudiery is a master healer, helping people let go of the negative belief patterns that hold them back from living their highest truth. And, although she has been trained in Theta Healing and Brennan Healing Science, she has her own unique methodology. She attunes herself as a direct channel of Source Energy, transmitting healing frequencies that facilitate the transformation process. Hers is a comprehensive healing approach, focusing on each client as a unique, intricate, ever-changing human being. She's in a loving relationship with her fiance, Alexander Dunlop, and lives in Brooklyn. http://vikiscudiery.com/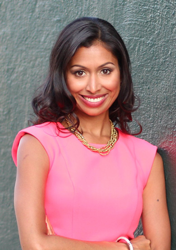 Sarika Jain is a Love & Relationship Coach for smart, successful women. She guides people in breaking through their old relationship patterns and learning new skills to attract true love in an authentic, holistic way. She recently launched a new online course, "Sacred Soulmate System!" She is in a joyful and conscious relationship with her husband, Krishan Patel, in New York City.