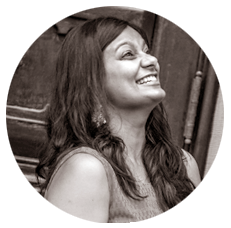 Ishita Sharma left a prosperous career in Architecture to found Come to Center and empower busy professionals to lead, learn and thrive!
In digital times of hyper-connection and over-stimulation, your capacity for effective action and your wellbeing depend on self-centering. Come to Center integrates scientific, creative and spiritual tools into clients' immediate contexts for inner wellbeing and outer efficacy.
Ishita leads people in Open Meditation for embodied presence, resilience and flow, providing an alternative to functioning from stress and overwhelm.