About this Event
Rewire 2019 is a non-traditional, highly interactive gathering of leading employers in the U.S. who are innovating their talent practices for social and business impact. Join us for an immersive day to share your experiences, meet leaders from across a range of industries, and gain new insights in recruiting, developing and retaining untapped talent. At the event, you'll hear speakers from Starbucks, Hyatt, Bank of America, McDonald's, Caterpillar and other major employers!
Participants are encouraged to bring colleagues from different departments, as the best way to affect change is to join forces across functional teams.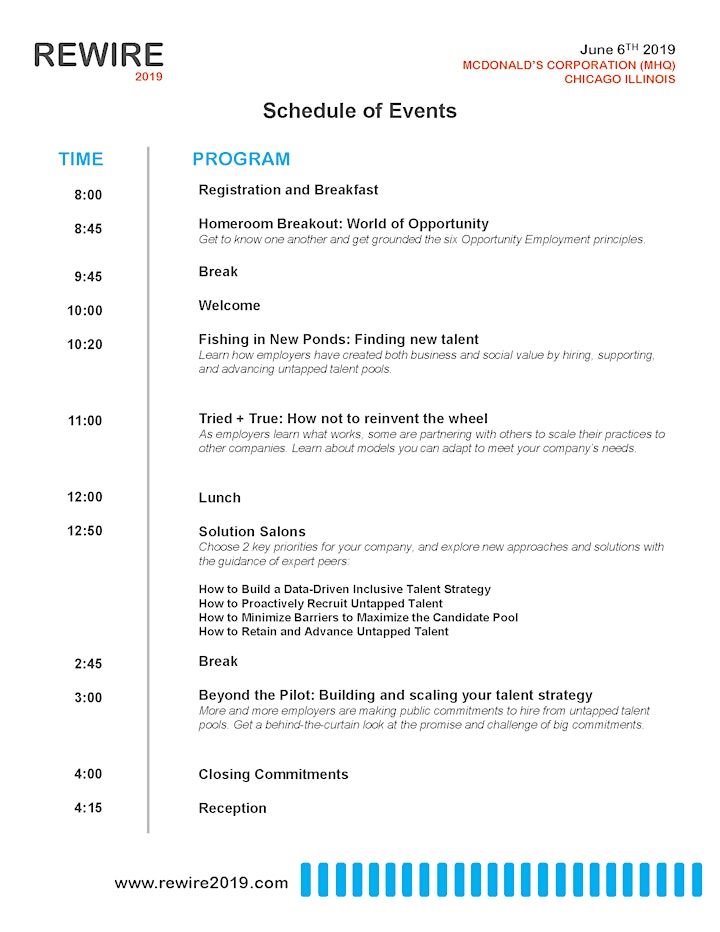 Grads of Life is a national initiative focused on changing perceptions and practices to build employment pathways for young adults ages 16 - 24 who are out of work or out of school but are motivated and driven to succeed.
Talent Rewire, an initiative of FSG, is a community of employers working to demonstrate the business value of rewiring talent practices and policies to meet changing demographics and improve outcomes for under-served populations.